Garden Allegorical


Down the stone step garden trail, happily tripping along
Listening so enraptured, wrapped in the bluebird's song
The trellis that holds the rambling rose is in need of repair
Looks like Jenny and I need to spend some hours there....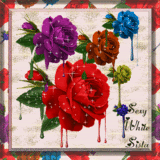 Tsk Tsk, just look at the seat to the swing, with a broken arm
Where my gal and I spend many a day keeping each other warm
And how dare the delicate jonquils be overcome with weeds
After Jenny and I spent hours one day shopping for the seeds....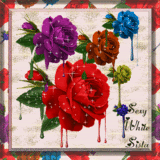 Wear and tear along with tares, aglare to my astonished eyes
To think this is the garden for which Jenny once won first prize
I need to tumble her out of bed on this early springtime morn
We'll fix the picket fence which the jessamine vines adorn....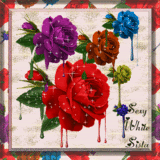 Simple things, necessary things, a garden deserves its tending
Weeds must be pulled and all broken things need mending
Here I am on a morn in Spring, rattling on about my garden
For all who are bored to tears, I humbly beseech your pardon....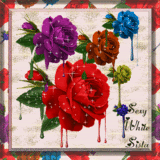 If left too long, all goes back to earth, maybe never to re-appear
We should be working in our garden throughout the entire year
What can I say, I could go on all day as too many of you know
But my Jenny and I want to answer proudly if asked....
"How does your garden grow?"






Feb 10, 2010s
Vote for this poem
| | |
| --- | --- |
| Please Comment On This Poem | |
pupwee