Dancing With The Stars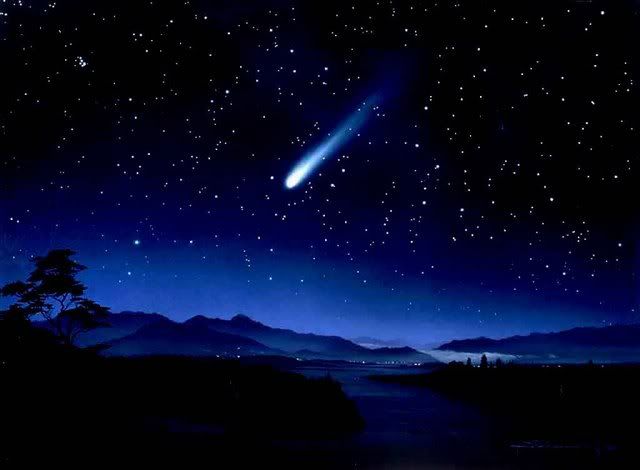 In the distance there is a tiny tinkling sound
At the place where the field of dreams is found.
We had been riding all day looking for this place
Riding on a moonbeam in the emptiness of space.

__-__



A playground of comets circles high above our heads
Beyond the Milky Way where a far off starfield spreads
Dust clouds of the sky dance to a pulsar's flashing beat
We were hurrying for the fireworks hoping to find a seat.

__-__

The nearly inaudible sound of the tinkling of the bells
Cast all who gathered there under their separate spells
So that everyone in his own way was sent on his own trip
Each one riding high on his private magic swirling ship

__-__

When the far off sun went nova at the speed of light,
The dancing comets swirled and twirled in delight.
All of us joined in cartwheeling across a sparkling sky
Bathed in light beams shooting past us on the fly.

__-__


I know full well physics does not allow these things
But I so much enjoy the mental images it brings
I know I'll never visit the celestial islands in the stream
It is just that I'm a dreamer, and this is how I dream.....



__



October 27, 2011









Vote for this poem
| | |
| --- | --- |
| Please Comment On This Poem | |
pupwee