Login
poetrypoem.com/cisslynramdeo
Cisslyn Ramdeo's Poetry
My Ink On Papyrus
This site is dedicated to my family, friends and all those whom I've met in my course of life, since my interactions with you have given me the content for my Poetry. I am a Real person with Real strengths and weaknesses like any Real human being and these are reflected in my Poetry.
The content of my Poetry is a combination of my life experiences as well as the experiences of others. Like myself, my writing is Real and does not contain fantasy, vain imaginations or superfluous emotion.
I hope these pages make you smile, reminise, ponder and encourage a reasonable measure of introspection. It is my utmost desire to share my writing with you so you could be entertained and edified.
~~*
My Philosophy On Life
*~~
Human beings are loyal, grateful,
faithful and genuine for a time.
Only the Master is timeless
C
isslyn
R
amdeo
Pour Your
Passion
On Paper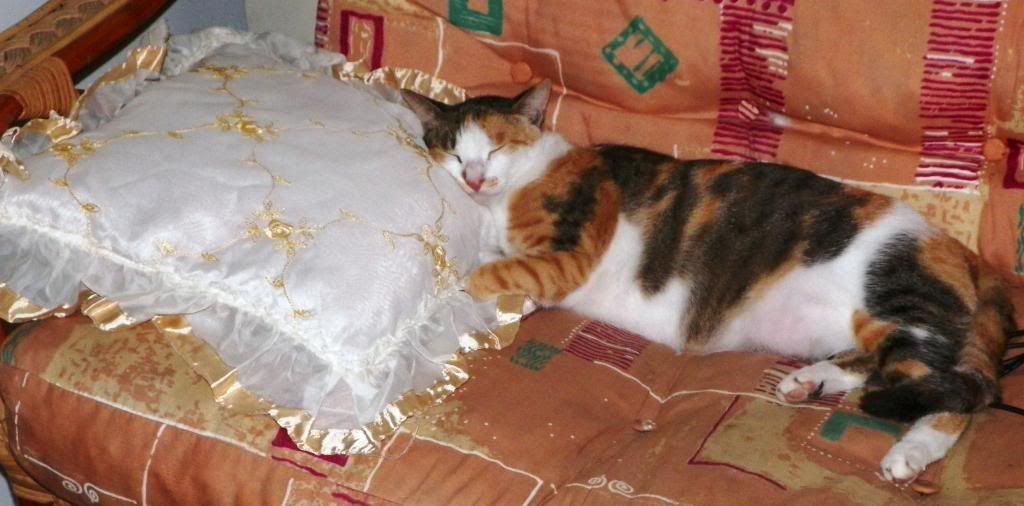 Eve my calico kitty
The Spenserian Stanza
You grace my life with wonders Gentle Spirit

With fragrance my Lord my God; oh sweet savor

That exudes in life's dark corners; You make lit

Transform, restore, regenerate and alter

Cloth mind and heart to present to your altar

Make free save encase in spiritual corral

My Immortal Soul You nurture; look after

Enemies stand at bay, to protect me You shall

Bid perfume with praise for You; my Soul Immortal
© 2014 Cisslyn Ramdeo
True ease in writing comes from art, not chance,
As those move easiest who have learn'd to dance.
Alexander Pope
Please click on the links to visit my sites
Deena
Hue Art
Trini Style With Cisslyn Ramdeo
Terrific Teens With Cisslyn Ramdeo
Cisslyn Ramdeo