Login
poetrypoem.com/cisslynramdeo
Cisslyn Ramdeo's Poetry
My Ink On Papyrus
This site is dedicated to my family, friends and all those whom I've met in my course of life, since my interactions with you have given me the content for my Poetry. I am a Real person with Real strengths and weaknesses like any Real human being and these are reflected in my Poetry.
The content of my Poetry is a combination of my life experiences as well as the experiences of others. Like myself, my writing is Real and does not contain fantasy, vain imaginations or superfluous emotion.
I hope these pages make you smile, reminise, ponder and encourage a reasonable measure of introspection. It is my utmost desire to share my writing with you so you could be entertained and edified.
~~*
My Philosophy On Life
*~~
Human beings are loyal, grateful,
faithful and genuine for a time.
Only the Master is timeless
C
isslyn
R
amdeo
Pour Your

Passion

On Paper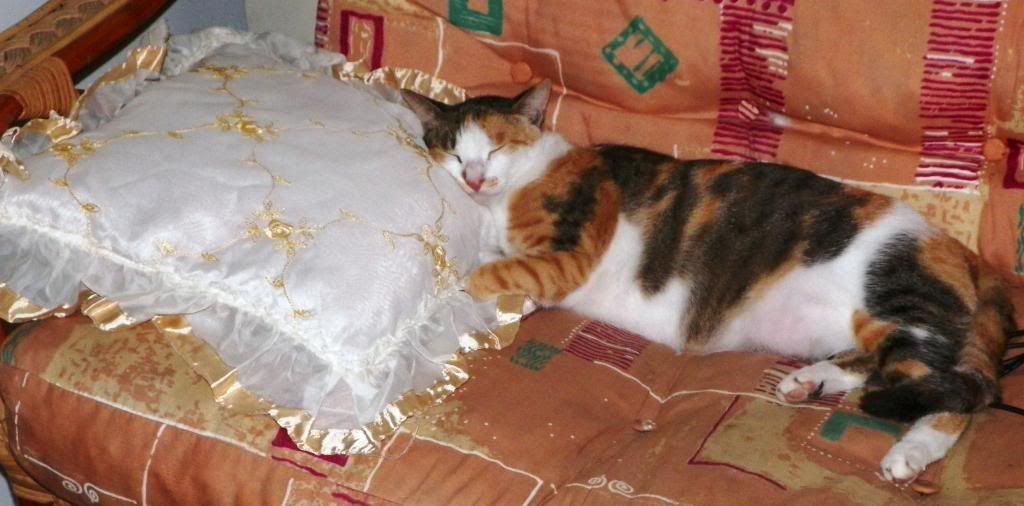 Eve my calico kitty
DO NOT JUDGE ME!
For all you beautiful people out there; love you all
Why treat me with such contempt?
I am a mere mortal trying to live
In a world in which, I'm trying my best to give
Yet your words are so negative with my every attempt
You find fault and criticize and never exempt
The fact that I've suffered and been held a captive
Of so many hurts but God has taught me to forgive
Yet my every effort you seek to preempt;
Do not judge me!
~~~*~~~
Judge me not, 'cause you've never walked in my shoes
That has trodden the cruel course of life;
Fighting and battling to survive with the strife
Handed to me, I didn't know the don'ts and the dos.
Yes I've made mistakes because I didn't know the clues
Of living life, so it cut me like a knife
I've hurt, I've bled; felt remorse in life
But don't hold it against me and add to my dues;
Do not judge me!
~~~*~~~
Judge me not, 'cause you never felt my pain
That corroded, eroded and disintegrated my heart
When I lost all I had, I just watch them depart
There was nothing I could do, I lost my every gain
I've cried buckets of tears as if it was the rain
This pain in my heart I carried with me as in a cart
That over weighed, over burdened right from the very start
Yet you look at me with so much disdain;
Do not judge me!
~~~*~~~
Judge me not, 'cause you never felt my struggle
To get back in the game of life and continue living
To pick up the pieces and yet be forgiving
To those who contributed to the works of the devil.
And in spite of all of these, I remain yet a vessel
So filled with love, my hand outstretched in giving
My kindness and friendship to every creature living
Yes I can still love, to do this I'm able.
Do not judge me!
~~~*~~~
So now I have to ask you or rather tell it to you
This is who I am and here is my story.
My life's an open book, it is not a movie or a fable
It's what I have lived and experienced too.
Don't blame it on me as you always do.
Have a change of heart and see reality
That my past I cannot change, yes this is me
Accept me for who I am and now I kindly ask of you;
Do not judge me!
© 2013 Cisslyn Ramdeo
True ease in writing comes from art, not chance,
As those move easiest who have learn'd to dance.
Alexander Pope
~~~~~*~~~~~
Page Done By
C
isslyn
R
amdeo
~~~~~*~~~~~
Please click on the links to visit my sites
Deena
Trini Style With Cisslyn Ramdeo
Terrific Teens With Cisslyn Ramdeo
I Love....Utterly!
Love You All
Cisslyn Ramdeo