`WELCOME`
`TO`
'MY POETRY SITE!
"I ONCE WAS BLIND BUT NOW I SEE"
www.poetrypoem.com/poeticbearlovestowrite
This site is dedicated to my loving parents
my family, friends,
and anyone that
appreciates life's joys.
I hope these pages
make you smile,
reminisce,
and perhaps shed a tear.
Please visit often for changes and updates.
Don't forget to bookmark this page
and thank you for visiting!
_Cubby (PoeticBearLovesToWrite)
THE GREEN GREEN GRASS OF SUMMER
~ ~ ~
(a factual piece concerning the green grass of summertime.)
Gone are the brown shades of grass upon the lawn.
The weeds, weeded flowers, and more have no place
when summer arrives.
People are out planting new grass seed all in
the front and back yard.
Waiting for the first blade of grass
to spring forth.
Their labors are not in vain
but are a success.
I love to think of the green grass in summer
knowing all the while
the Lord has blessed the lawn.
These are the times memories are made.
I have never but one time planted any grass seed.
Was something I will never do again
for the demands are great upon the sower.
Planting, watering, cultivating and more
all go into the lawn
being filled with new seeds.
The outcome is something wonderful to see
the grass springing forth.
God has provided the seeds plus the means
of getting them planted.
No wonder the outcome is something wonderful.
For God has had a hand in this being so.
©'Cubby Brickhouse`
(poeticbearlovestowrite)
*©*all rights protected by USA Copyright Laws!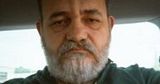 `Cubby Brickhouse`
(PoeticBearLovesToWrite)
~`My Beloved Parents`
...`audio playback`...
`Green Green Grass Of Home`
BY; Country Legend Artist`
Johnny Paycheck!