`PROMOTIONAL` CD` REQUEST/BEN GONSIOROSKI


`Help Ben Gonsioroski climb the Soundclick Charts`
by playing his single 'Desert Flower'
`He's already at`43`in Country and Western`.

`PLAY HIS SONGS ON PLAYER AT BOTTOM OF THIS PAGE`

This is a `Promotional Request` for a very dear friend of mine, who is trying to enter
the `Entertaintment World of Country Western Music.
Please go to Ben's Song Page for more info on his Bio. and fantastic musicial career!

Thanks so very much!

&&&&&&&&&&&&&&&&&&&&&&&&&&&&&&&&&&&&

~*~` CELESTIAL ANGELS `~*~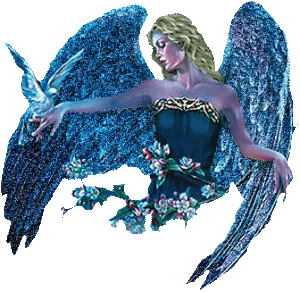 Yes, Celestial Angels are all around us
If we listen to angelic signs from up above,
We will be guided safely along our earthly way
With God's Hands mastering paths of love.




If a person you ever met has never failed you
No matter what the tide stayed at your side,
Smiling always bringing joy to your very soul
It's a Guardian Angel guiding from deep inside.




If watching a colorful sun set high in the sky
With magnificent hues painted above the shore,
Gives you contentment of true peace and trust
It's an Angel of Love filling your heart evermore.




If you have heard a song that moves your mind
Making you happy forgetting all anger or pain,
Setting you free from doubt to feel worthy inside
It's an Angel of Hope with golden harps to reign.




Yes, Heavenly Creatures surround us everyday
We must listen to hear and find their way,
In helping us to see when we've lost sight
To guide us as we go along life in God's pathway.




PLEASE CLICK HERE
` SONG PAGE/BEN GONSIOR0SKI`
OR COPY AND PASTE IN YOUR BROWSER SEARCH BAR:
Song page: http://soundclick.com/share?songid=8379438
`THANKS!`

This is a `Promotional Request` for a very dear friend of mine, who is trying to enter
the `Entertaintment World of Country Western Music.

Thanks so very much!

`Promotional`CD` Added
©*2009*
'MJB'
`Love&Aloha Hugs`
Janie/mjfb1954`
~*~*~*~*~*~*~