Merry Christmas To My Love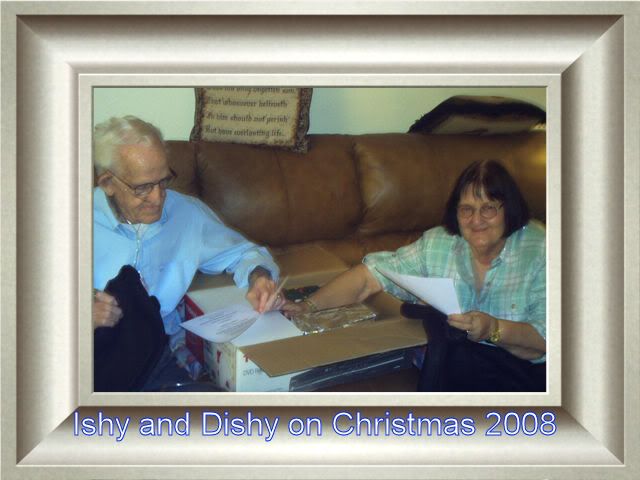 Today I began thinking
Of putting up our Christmas tree
When a dozen other Christmases
Flooded through my memory.



Like our very first together
On that snowy Christmas Eve...
Lighting candles down in Old Town...
A tradition I smiled to receive.



Candles shaped into a Cross
Seemed to warm the freezing night...
Sending signals to the crowd
That Jesus is The Light.



Singing joyous Christmas carols
Under Albuquerque skies
With laughter on our lips...
Love shining through our eyes.



I felt so warm and cherished
As your arm circled my waist.
I remember how the gathered crowd
Cheered when we embraced.



A man with hair white as the snow,
Who towered over me,
Was not ashamed of how he felt
And let the whole world see.



It was the season to rejoice...
To celebrate our Savior's birth...
And, as we did, we must have been
The happiest pair on earth.



Now I'm alone and wondering
About this Christmas tree.
Should I leave it in the closet
Since you're not here with me?



No, I think I will assemble it...
It's a symbol of our lives...
Let it shine as a reminder
That love always survives.



You'll be celebrating Christmas
In the Presence of the One
Whose the reason for the season...
Wish I could share the fun.



I know you're thinking of me...
I'm blowing kisses up above.
Merry Christmas my sweet darling...
Merry Christmas to my love.

Lovingly,
Doris Jacobs-Covington
December 10, 2009

Vote for this poem
| | |
| --- | --- |
| Please Comment On This Poem | |