Jesus Was The Word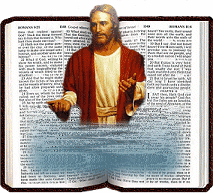 In the beginning was The Word
And The Word came down to men.
Clothed in a body...
God prepared to die for sin.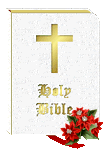 Full of Grace and Truth,
He walked upon this sod.
He was very much a man
Yet the full measure of God.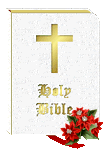 He spoke about the Kingdom
He had come to represent.
He pointed to the prophesies
To prove He had been sent.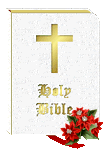 Some accepted what He preached...
Supportive of His claim.
Others laughed and mocked Him...
Believed Him quite insane.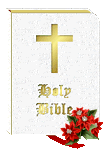 But Jesus was The Word
Come down to earth.
He spoke the living Word
To bring about His very birth.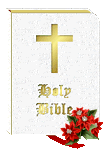 As strange as it may seem,
His own death He prophesied.
To give sinful man eternal life,
He let Himself be crucified.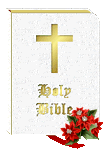 Man could never take His life.
He so humbly laid it down.
But He raised it up just as He said.
Death could not hold Him bound!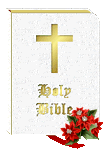 You see, The Word had spoken...
Spoken that He would survive.
Now, back at the Throne of God,
The Word is very much alive!!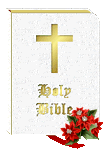 Jesus was The Word
Come down to earth.
God came in the flesh
To offer all of us new birth.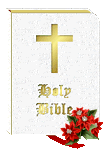 This was and is the greatest news
This world has ever heard.
If we want to reach the Father...
We'll reach Him through The Word.

Lovingly Presented,
Doris Jacobs-Covingtone




"In the beginning was the Word,
and the Word was with God, and
the Word was God." John 1:1

"And the Word became flesh and
dwelt among us, and we beheld
His glory, the glory as of the
only begotten of the Father, full
of grace and truth." John 1:14

"For in Him dwells all the fullness
of the Godhead bodily." Colossians
2:9

"From that time Jesus began to
preach and to say, "Repent, for
the Kingdom of Heaven is at hand."
Matthew 4:17

"The Spirit of the Lord is upon
Me. Because He has anointed Me
to preach the gospel to the poor.
He has sent Me to heal the broken-
hearted, to proclaim liberty to the
captives and recovery of sight to
the blind. To set at liberty those
who are oppressed, to proclaim the
acceptable year of the Lord."
Luke 4:18-19

"Therefore My Father loves Me because
I lay down my life that I might take
it again.
No one takes it from Me, but I lay it
down of Myself. I have power to lay it
down, and I have power to take it again.
This command I have received from my
Father." John 10:17-18

"Jesus said to him,"I am the way, the
truth, and the life. No one comes to
the Father except through Me." John 14:6


©2000 - 2022, Individual Authors of the Poetry. All rights reserved by authors.
Visit My Home Page | Start Your Own Poetry Site | PoetryPoem
[ Control Panel ]
[ Today's Poetry - ALL Poets ]
[ Search ]