THE GAMBLER: WITH A DEDICATION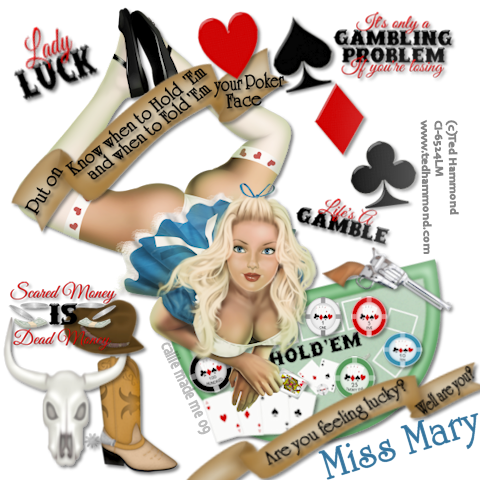 She had gambled
and lost.

Wake up Sleeping Beauty
the dream is over.
Your prince ran away.

He chased his horse
to Atlantic City;
tied it to a post
outside the Casino.

The horse waited
while the prince played blackjack
all through the night.

A man blew smoke
in the prince's face
which caused the prince to cough.

"Please stop smoking,"
said the prince politely.
"Drop dead,"
retorted the man.

It didn't matter
because the prince was winning.

The money he earned
through the efforts of his white horse
was being "invested"
at that table

in the smoke filled room.

The horse stood patiently
outside
while his master
succumbed once again
to the charms

of Lady Luck.

Her prince
left the casino
at daybreak
followed his horse
back to the track.

But Lady Luck (her rival)
disappeared
for the thousandth time

and the prince was left
with empty pockets.

The pot
at the end of the rainbow
was filled with sawdust.

Sleeping Beauty
opened her eyes
looked at the prince

and folded her hand.

Annette Wexler
1980

Written a very long time ago, and dedicated today to a loving relative and two dear friends of mine who have never, and will never, see this poem.