`STARS AND STRIPES TO SALUTE USA VETERANS!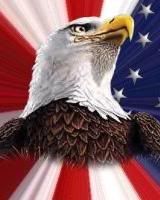 IN RECOGNITION AND IN HONOR OF ALL VETERANS, WE WOULD LIKE TO INVITE YOU TO VISIT OUR VETERAN POETS

WHO YOU WILL FIND LISTED ON OUR HOME PAGE.

IF THERE IS ANYONE WHO WOULD LIKE TO BE ADDED TO THIS LIST

PLEASE SEND YOUR SITE'S NAME IN FEEDBACK, OR GUESTBOOK, AND WE WILL BE HONORED TO FEATURE YOU

WHERE ALL VETERANS CAN BE FOUND SIDE BY SIDE AS VETERAN WARRIOR FREEDOM FIGHTERS!

WE APPRECIATE YOUR SERVICE TO OUR COUNTRY FOR THE FREEDOMS OF THE WORLD, AND IT WOULD BE OUR

HONOR TO SALUTE YOU AS A USA VETERAN!




THUS FAR, OUR FEATURED USA VETERANS ARE AS FOLLOWS:

YOU WILL FIND THEM ON OUR HOME PAGE AT:

www.poetrypoem.com/starsandstripes OR CLICK HERE:`~`STARS AND STRIPES`


`US AIR FORCE`~ALWAYS A WARRIOR

`US AIR FORCE`~KITLEDCOP

`US NAVY`~CHIEF

`US AIR FORCE`~JACKSPOEMS


THANK-YOU!

`MAY THE LIGHT OF PEACE, LOVE AND COMFORT
SHINE UPON YOU FOR ALWAYS!

IN GOD WE TRUST!
STAR AND STRIPES USA VETERANS
©'2010'

*******************************************************************************************************************