REPLY TO ANNAGALLYSANDJAMES ON NAME REMOVAL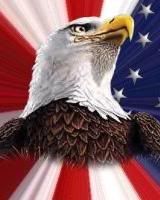 To annagallysandjames
We are truly sorry you wish to have your name removed from our reply to your request for information on how you could join our club, our reply was explanation to you , at your request, and all others who were also confused , that Salute to Veterans, is not a club as we described below.

In doing so, we regret that your name no longer salutes Our US Veterans, as we will remove your name , at your request, from that notice of explanation, however if we remove it from the board's notice, which you have requested also, the entire post would be deleted, and we are sure this is not a wish of yours, so please understand why it is still there.

`Thank-You from Stars&Stripes
Saluting all American Veterans!
`Please Note On Bottom Of This Message, Our Newly Added US Veterans`
God Bless All!

Dear Friends and Readers of Poetry Poem
and anyone else who may be confused about Our Salute to Honor USA Veterans.
We are sorry if our message was misleading on what Stars and Stripes is in the process of doing.

We are not a club, and there is no joining as a club member, what we do is simply feature the sites of our USA Veterans, as an Honor to Them for the Service They have given Our Country for Our Freedom, in showing our appreciation publicity. Just as any poet has favorites listed on their sites, Veterans are listed on our Home Page, This is all that it is.

However, by doing this, all Veterans will be easy to find for viewers and those who would like to visit them and give them the honor they so well deserve, by a message in their feedback or Guestbook. We just provide the link that takes you to their individual sites, just like a favorite's link on any poets' site.

Being listed on our page, however, just makes it easier for anyone to locate their sites, and all communications will be to their personal sites,
We are like an old fashioned Post Office, so to speak, (don't think they are in operation any more, LOL< we have all mail boxes lined up, but each individual has their own key to their mailbox, without interference from the postmaster!

Our Veterans deserve SPECIAL RECOGNITION, as they have been thorough horrors of wars and public ridicule in some instances, this is just a small way to bring them together, to know that there are many other veterans on this site who are not known for their service to our country.

Of course if you wish, you may leave a message in our Guest book or feedback, but the purpose of saluting veterans is to have their sites within easy reach for readers to find.

If there is any Veteran, that would like to be lined up in our post office, LOL,< all you need to do is to leave your site address in our Guestbook, or Feedback, and we shall post you as a Veteran Favorite on our Home Page so everyone can easily find you!

Thanks for inquiring annagallysandjames, I am sorry we are not a club to join as such, but you are always welcomed to join us in coming to our site to see if there is a Veteran 's Site with a link, for which you would like to visit.

`We have had our very first visitor in Guestbook, Sunshine 12 has so graciously saluted all four Veterans who are now posted as favorites. on our Home Page, Thank you Kathy, Sunshine 12, for the gracious welcome as well as your salute to all four Veterans. to which there is a reply message there for you! God Bless you and everyone, as we are all brothers and sisters in Christ!

Thank you for your interest!
`Stars&Stripes`
In God We Trust

IN RECOGNITION AND IN HONOR OF ALL VETERANS, WE WOULD LIKE TO INVITE YOU TO VISIT OUR VETERAN POETS

WHO YOU WILL FIND LISTED ON OUR HOME PAGE.

IF THERE IS ANYONE WHO WOULD LIKE TO BE ADDED TO THIS LIST

PLEASE SEND YOUR SITE'S NAME IN FEEDBACK, OR GUESTBOOK, AND WE WILL BE HONORED TO FEATURE YOU

WHERE ALL VETERANS CAN BE FOUND SIDE BY SIDE AS VETERAN WARRIOR FREEDOM FIGHTERS!

WE APPRECIATE YOUR SERVICE TO OUR COUNTRY FOR THE FREEDOMS OF THE WORLD, AND IT WOULD BE OUR

HONOR TO SALUTE YOU AS A USA VETERAN!




THUS FAR, OUR FEATURED USA VETERANS ARE AS FOLLOWS:

YOU WILL FIND THEM ON OUR HOME PAGE AT:

www.poetrypoem.com/starsandstripes OR CLICK HERE:`~`STARS AND STRIPES`

*****MILITARY VETERANS OF USA*****

`US AIR FORCE`~ALWAYS A WARRIOR

`US AIR FORCE`~KITLEDCOP

`US NAVY`~CHIEF

`US AIR FORCE`~JACKSPOEMS

PLEASE NOTE:*****`OUR NEWLY ADDED US VETERANS`*****

`US ARMY`~ROCKIII7

`US ARMY`DANDY`
(`US NAVY~`US AIR FORCE~`US MARINES`)

THANK-YOU!
God Bless You All!
IN GOD WE TRUST!
STAR AND STRIPES USA VETERANS
©'2010'

****************************************************************************************








REPLY TO ANNAGALLYSANDJAMES ON NAME REMOVAL