Heroes And Halos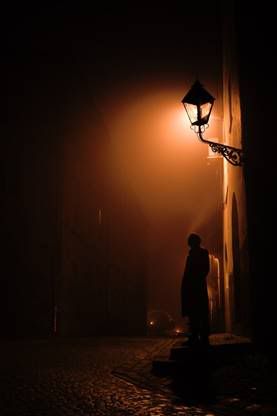 He walked into my life
Through the pages of his prose.
I listened to his heart...
I connected to his woes.





No compensation was his cause...
I could truly sympathize.
Viet Nam did quite a number
On him and many guys.





After effects of Agent Orange,
Nightmares, and rattled nerves.
Seems the government would give
A guy what he deserves.





When someone returns from hell,
They don't need hell at home.
He'd already fought the battle
Yet a different one went on.





I held him up in prayer, dear Lord...
It was all that I could do.
I put his future in Your Hands
Because I knew he trusted You.





And as he told his stories
Of all the tragedies of war...
Of pain and panic, downright fear,
His memory stood ajar.





It's as though he was reliving
Every terrorized attack...
The blood and guts,the jungle heat,
The bug bites on his back.





Feeling his Grandpa's presence
In a spiritual sort of way,
I believe that at these times
His Mom was led to pray.





He didn't get a hero's welcome
Returning to the USA.
Although he fought for freedom...
Freedom looked the other way.





Branded as a baby killer,
But never as an orphan's friend.
Father God, I know You'll give
Him a halo in the end.





Lord, You inspired this tribute
And I thank You for each line.
So deserving of this honor
Is this heroic friend of mine.





Because he's still a warrior...
He is warring against sin.
I know a halo will be waiting
When this saint goes marching in!

Lovingly Presented
Doris Jacobs-Covington
February 5, 2010

**AUTHOR'S NOTE**
Although Terry had told he'd finally
won the help he'd so long battled for,
this poem was inspired by God and He
wanted to highlight this battle and I
would assume it's a reminder that we'll
all go through battles in our lives...
but that God will take us through them
all.

* Totally dedicated to a real hero
~~~~~~~~~~Terry Sasek~~~~~~~~~~~~~



"From one man God made every nation
of men, that they should inhabit the
whole earth, and He determined the
times set for them and the exact
place where they should live..."For
in Him we live and move and have our
being." As some of your own poets
have said, "We are God's offspring."
Acts 17:26-28

"I pray that out of God's glorious
riches He may strengthen you with
power through the Spirit in your
inner being, so that Christ may
dwell in your hearts through faith.
And I pray that you, being rooted
and established in love, may have
power together with all the saints,
to grasp how wide and long and high
and deep is the love of Christ, and
to know this love that surpasses
knowledge...that you may be filled
to the measure of all the fullness
of God.
Ephesians 3;16-19