("Revised")STARS & STRIPES ` SALUTING USA VETERANS!`UPDATES
ATTENTION EVERYONE, THE REPITIVE MESSAGES ON MESSAGE BOARD ARE NOT FROM OUR FEATURED VETERAN, ANGELROSE OF FANTASYISLAND, SOMEONE HAS BROKEN INTO HER SITE, WE APOLOZIZE THAT WE HAVE CAUSED HER TO BE A TARGET OF DECEPTION. EVEDIENTLY SOME GROUP HERE DOES NOT APPRECIATE OUR HONORING OF USA VETERANS!! HOWEVER WE SHALL CARRY ON!..UNBELIEVABLE HOW SOME GO THROUGH SO MUCH TROUBLE TO DISGRACE OUR
HONORED VETERANS,
THANKS, AND MAY GOD BLESS AMERICA AND THE HATERS OF US VETERANS!!..PERHAPS SOMEONE WILL BRING THIS TO THE HEAD MANAGER OF POETRYPOEM TO REMOVE SAID DECEPTIVE MESSAGES!
`F.E.F.`
`ForEverFree`!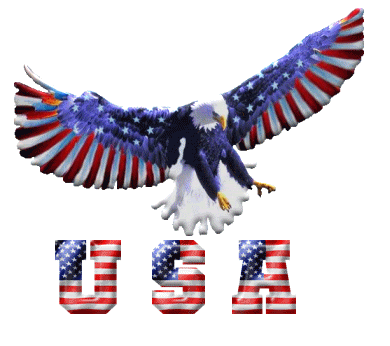 *~*~`STARS&STRIPES UPDATE`~*~*
09 TH OF FEB`2010`
`THANK-YOU FOR ALL SALUTES AND TRIBUTES TO USA MILITARY AND VETERANS!
`OUR PAGES ARE LOOKING GREAT~PLEASE COME TO VISIT ALL THOSE HONORED!
AND MAKE YOUR CONTRIBUTION TO OUR HONORED MILITARY FORCES OF AMERICA!

`OUR THIRD `TRIBUTE SALUTE` COMES FROM `POET TERRY SASEK` OF POETRY SITE `ALWAYS A WARRIOR`
TO `BLACKFOOT BROTHER `LEE/RAVEN` AS AN INSPIRATION TO ALL MILITARY TROOPS FIGHTING FOR THE SAME CAUSES FOR FREEDOM OF THE WORLD!
`~`BLACKFOOT BROTHER LEE/RAVEN`~`19971`
`THANK-YOU `USAF VETERAN TERRY SASEK` FOR YOUR HONORABLE SALUTE TO
`BLACKFOOT BROTHER``RICHARD LEE COOK!
`~***~`
`OUR `FOURTH TRIBUTE SALUTE` COMES FROM `BLACKFOOT BROTHER RICHARD LEE COOK
`POETRY SITE`19971`
IN HONORING `USAF TERRY SASEK OF ALWAYS A WARRIOR `TERRY SASEK``ALWAYS A WARRIOR`

AND `USA FOREIGN AFFAIRS`ANGELROSE``OF FANTASYISLAND`ANGEL ROSE`~`FANTASY`ISLAND`
WITH THIS INSCRIPTION:
I HAVE ALWAYS HONORED THOSE WHO HONOR OUR BRAVE MEN AND WOMEN IN AMERICA'S MILITARY. I WOULD LIKE TO RAISE MY PEACE PIPE AND THE TOMAHAWK TO YOUR NEW TRIBUTES HONORING USA VETERANS. I PRAISE AND HOLD MY POETIC FRIEND AND WRITER, TERRY IN HIGH REGARDS. EXCELLENT CHOICE!
AND ANGELROSE FOR PUTTING THE NATIVE AMERICAN PEOPLE IN THE LIGHT. ANOTHER GREAT CHOICE. I, MISTO'O', RAVEN/LEE, HAVE STOOD PROUDLY BESIDE MANY VETERANS WITHIN MY FAMILY, CLASSMATES AND FRIENDS. I CRIED FOR MY BROTHERS AND SISTERS WHO FELL IN BATTLE:
`RAVEN/LEE`19971`
`THANK-YOU` BROTHER MISTO 'O' RAVEN/LEE` FOR YOUR `HONORABLE SALUTE` TO ALL USA MILITARY, YOUR FAMILY MEMBERS, AND FRIENDS`~WE PROUDLY SALUTE YOU FOR THIS USA `BLACKFOOT TRIBUTE`!

`THANK-YOU` GOD BLESS AMERICA!
Star&Stripes`F`E`F`
ForEverFree!
©'2010':09:02:
`IN GOD WE TRUST`
~*~*~*~

`STARS&STRIPES UPDATE` FOR:
08 TH OF FEB`2010`

PLEASE NOTE, WE HAVE ADDED A NEW FEATURE OF HONORING OUR USA VETERANS
BY ENTERING LINKS TO YOUR TRIBUTES OF VETERANS, TO BE POSTED ON OUR HOME PAGE!
THE FIRST SO KINDLY OFFERED SALUTE, COMES FROM COUNTRY POET `DORIS COVINGTON`
SPOUSE OF USA VETERAN, ISHMAEL LEON COVINGTON`

`WE PROUDLY INVITE ANY OF YOU TO HAVE YOUR TRIBUTES POSTED THERE ALSO.
PLEASE SEND NAME OF SITE AND POEM TITLE, TO OUR FEEDBACK,
AND WE WILL DO THE REST TO HAVE IT LINKED TO OUR HOME PAGE.

`THANK YOU DORIS FOR THIS BLESSED TRADITION TO TAKE PLACE IN HONORING
OUR DEDICATED VETERANS!
GOD'S BLESSINGS TO ALL
GOD BLESS AMERICA AND ALL TROOPS NOW FIGHTING FOR OUR FREEDOM!!

`LET FREEDOM RING`!
***


***
~***~~~***~~`OUR NEW FEATURE`~***~~~~***~
~***~`TRIBUTES`~***~
`~***~`HONORING USA VETERANS`~***~`

`TRIBUTE TO `TERRY SASEK`~`USAF ~`ALWAYS A WARRIOR`
`Written and Dedicated `By CountryPoet`Doris Covington`In Salute To Honorable `USAF` Veteran!`Terry Sasek!`Thank-You Doris1 CountryPoet` For Your Excellent Tribute`

`OUR SECOND `TRIBUTE SALUTE` COMES FROM `POETESS ANGELROSE` OF POETRY SITE FANTASY`ISLAND
ON `USA VETERANS DAY TRIBUTE` TO ALL NATIVE AMERICANS FOR THEIR HONORABLE DEDICATED CONTRIBUTIONS IN ALL BRANCHES OF US MILITARY SERVICE: `THANK-YOU ANGELROSE FOR THIS HONORABLE SALUTE TO ALL USA VETERANS!
`US AIR FORCE`~`ANGEL`ROSE~`FANTASY`ISLAND`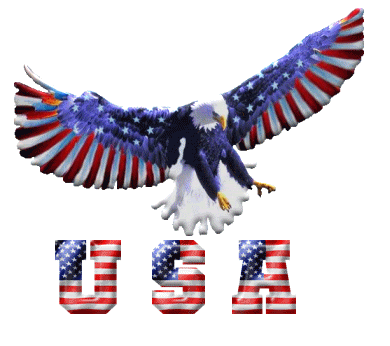 *~*~`STARS&STRIPES UPDATE`~*~*
4TH OF FEB`2010`

HERE ARE OUR `NEWLY ADDED SALUTES TO VETERANS OF AMERICA!
02/04/2010
***
***************
NEW SALUTES: *02/04/10*
***^^^***
`US MARINES`~`POEMS OF SOLDIERS`
***^^^***
`US ARMY`~`JASON LAMMONS`~`MY SANCTUARY`
***^^^***
`US MARINES`~`SPLISH SPLASHES BY`JDW`
***^^^***
`US ARMY`~`PROMIZES FROM THE HEART`
***^^^***

********************
`STARS & STRIPES SALUTES:
`BROTHERS IN HONOR`
`OF GOD AND COUNTRY`

***^^^***
`New Salute:`NATIVE AMERICAN BROTHERS:
`A POETS LAST STAND`
***^^^***
`~`LAKOTA BROTHER THOMAS`~`SAMOTH`
***^^^***
`~`BLACKFOOT BROTHER LEE/RAVEN`~`19971`
***^^^***
STARS&STRIPS `INVITATION`

PLEASE SEND SITE'S ADDRESS TO OUR FEEDBACK, OR GUESTBOOK,
IF YOU WOULD LIKE TO HAVE YOUR SITE PLACED ON THE US VETERANS LIST
OR RECOMMEND A VETERAN'S SITE ADDED TO OUR SALUTES.
ANYONE MAY ALSO SALUTE VETERANS, BY HAVING YOUR SITE PLACED ON OUR
`NEWS PAGE` FOR NON USA VETERANS`
`THANK-YOU`
PLEASE SHOW OUR US VETERANS HOW MUCH THEY ARE APPRECIATED FOR THEIR
UNSELFISH, DEDICATED SERVICE, GIVEN TO OUR COUNTRY, YOU AND US,
FOR THE FREEDOMS WE TAKE FOR GRANTED , LIVING FREELY WITHIN OUR DAILY LIVES.

`GOD BLESS AMERICA , OUR VETERANS, ALL TROOPS AND ALL PEOPLE OF THE WORLD!
~*~*~
`IN GOD WE TRUST`STARS&STRIPES~*~*

*********************************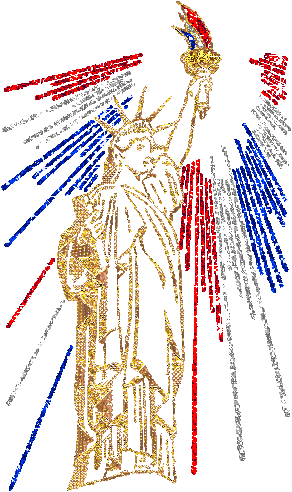 *************************************************************************
*************************************************************
*************************************************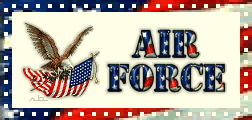 *************************************************
*************************************************************
*************************************************************************



`USA AIR FORCE ON THE HOMEFRONT`

TODAY, ~`3RD of FEB 2010`~`STARS AND STRIPES SALUTES

`USAF POETS ON POETRYPOEM.COM`
************

`US AIR FORCE`~`ALWAYS A WARRIOR`

***^^^***

`US AIR FORCE`~`KITLEDCOP`

***^^^***

`US AIR FORCE`~`JACKS POEMS`

***^^^***

`US AIR FORCE`~`DANDY`

***^^^***

`US AIR FORCE`~`ANGEL`ROSE~`FANTASY`ISLAND`

***^^^***

`USA AIR FORCE IN THE NEWS`

`USAF MILITARY NEWS`

`USAF MILITARY IN ACTION`

*******************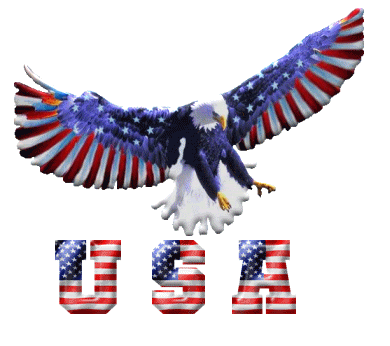 CHECK OUR HOME PAGE FOR `NEW SALUTES` TO `STARS&STRIPES`USA VETERANS!

`THANK-YOU FOR YOUR RECENT SALUTES!
*********
THANK-YOU!
God Bless You All!
IN GOD WE TRUST!
STAR AND STRIPES USA VETERANS
©'2010'
*************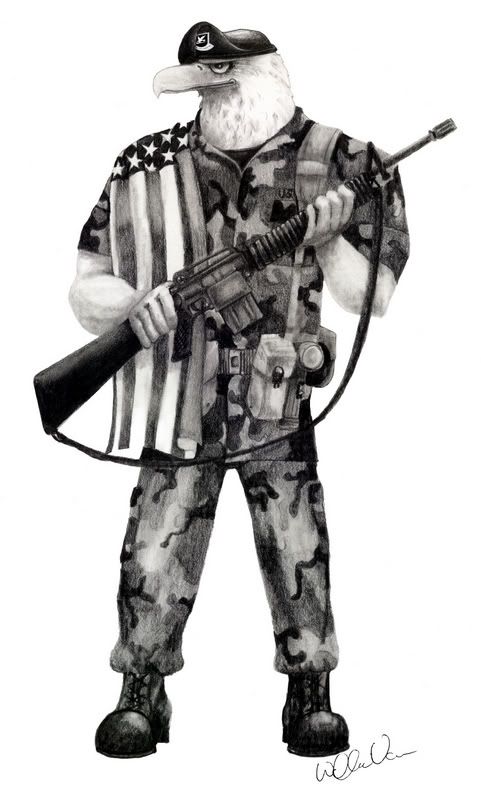 ***`USAF WARRIOR IN GEAR ALWAYS READY`***
%%%%%%%%%%%%%%%%%%%%%%%%%%%%%%%%%%%%%%%%%%%%%%%%%
%%%%%%%%%%%%%%%%%%%%%%%%%%%%%%%%%%%%%%%%%
%%%%%%%%%%%%%%%%%%%%%%%%%%%%%%%%%%%
(Revised)STARS & STRIPES ` SALUTING USA VETERANS!`UPDATES