Poetic-Verses
244,470 poems read
REFLECTIONS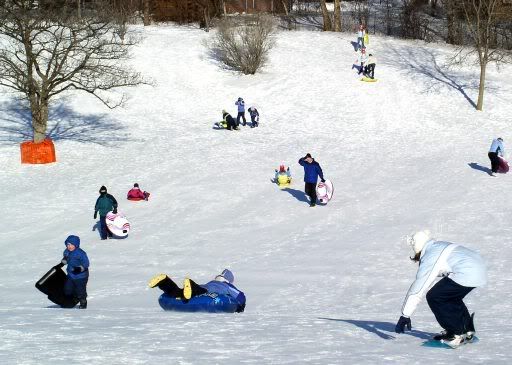 THE SUN IS SHINING BRIGHT TODAY,
IT CHASED THE GLOOMY CLOUDS AWAY.
I WISH WE'D HAVE THE WARMTH OF SPRING
SO I COULD SIT OUTSIDE ON MY SWING
TO HEAR THE BIRDS IN THE TREES,
SINGING THEY'RE SONGS AND SWEET MELODIES.
WE'VE HAD ENOUGH OF ICE AND SNOW
HOW MUCH LONGER BEFORE IT WILL GO?
I KNOW THE KIDS ARE HAVING A BALL,
YET, US OLDER ONES HATE TO SEE THE SNOW FALL.
I GUESS WE ALL SHOULD TRY TO REMEMBER
WHAT IT WAS LIKE TO GO SLEDDING IN DECEMBER
THE SNOWBALL FIGHTS,AND BUILDING SNOW FORTS
AND MAKING ANGELS AND SNOW MEN OF ALL SORTS
SLIDING DOWN HILLS, ALL THE WAY TO THE STREET
THE SILLY STRUGGLE TO STAY ON YOUR FEET.
REMEMBER THE FUN IT USED TO BE,
BEFORE WE GOT OLDER AND NOT SO FREE?
NOW HERE WE SIT BY THE WINDOW EACH DAY
REMEMBERING DAYS WHEN WE USED TO PLAY
RED CHEEKS AND NOSES AND FROZEN TOES
THAT WAS PART OF WINTER WOES,
BUT NOW I MUST TAKE A LITTLE SLEEP
AND THESE ARE THE MEMORIES I LOVE TO KEEP.
Copyright © Shirley Sasek
2009
Comment On This Poem ---
REFLECTIONS