`STARS&STRIPES SALUTES`~`Traveling Vietnam Memorial Wall


"GOD BLESS THE USA!"



Traveling Vietnam Memorial Wall Comes to Tucson
By Dan Marries
02/12/2007

A traveling replica of the Vietnam Wall Memorial rolled into Tucson today.

Veterans on motorcycles escorted "The Dignity Memorial Vietnam Wall Experience" from Casa Grande to South Lawn Cemetery at 5401 South Park Avenue. The wall is a three-quarter size replica of the Vietnam Veterans Memorial in Washington D.C.

There are 58,249 names on the wall, but they're much more than just names etched on a big black wall. "These are my brothers and sisters on this wall," says Vietnam Veteran Boyd Hershman.

He hopes by bringing this replica of the wall to Tucson, visitors and fellow veterans can find closure to a painful chapter of American history. "It's a healing place, I think it's a place where people can come and they can look up the names, fathers, mothers, brothers, and it's a place to drop their baggage and finally get on with things in life."

This traveling replica gives veterans a place to experience the wall without going to the memorial in Washington D.C. It offers them a place to remember, heal, and to reflect. "Nobody's going to bother them," says Hershman. "They can have the peace, they can find the healing they can come here and cry at this wall and nobody's going to criticize them."

Don LaVetter, another Vietnam Veteran says everyone should come visit and reflect. "I urge everyone in the community to come out, take a few minutes, look at the wall see your reflection in the wall and become part of the wall and make sure these folds are remembered because to forget is to dishonor and we won't forget."

LaVetter says by remembering and honoring those who served, the wall paves the way towards reconciliation and healing a process that continues today. "The wall coming here is a time to look for some healing, maybe even some closure, it's also a time for the community to come out and say, 'welcome home and say thank you.'"

The traveling wall doesn't open up to the public until Friday morning. Opening day ceremonies will include a 21 gun salute, a missing man formation fly by, and a dove release, followed by a reading of the names.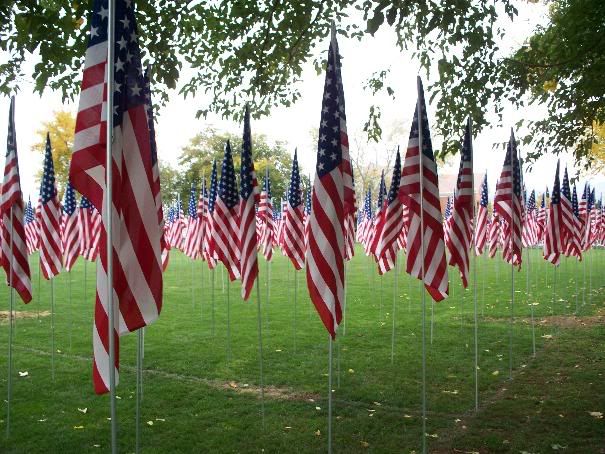 :"In Their Honor":
"We Have Added This Link To The Names On The Memorial Wall For You!
God Bless Each and Every One Of You!

`MEMORIAL WALL NAMES!

Thank-You
Stars&Stripes
In God We Trust!
©'2010'