Grace Was Speaking


Works are not a substitute...
Cannot be traded for the truth.
For faith in Christ alone can save.
So proven by an empty grave.




By His death and resurrection,
God planned salvation to perfection.
Not one more thing added to Christ...
He was the perfect sacrifice.




But faith entails more than belief...
The demons tremble like a leaf
In the mere knowledge that God is.
But they, of course, cannot be His.




Faith accepts and welcomes in
The Grace that frees a soul from sin.
Faith follows in the Father's plan...
Heartfelt confession from each man.




Faith from the heart has to abide
To change someone from the inside.
Works will follow, true to course,
Performed in love and not by force.




Baptism is a follow up...
As is Communion from His Cup
As a witness to the world at large
That Jesus Christ is in full charge.




"It is finished," Christ called from The Cross.
It's Heaven's gain and Hell's great loss.
Victory echoed in each word!!
Grace was speaking and Faith heard!

Lovingly Presented,
Doris Jacobs-Covington
March 6, 2010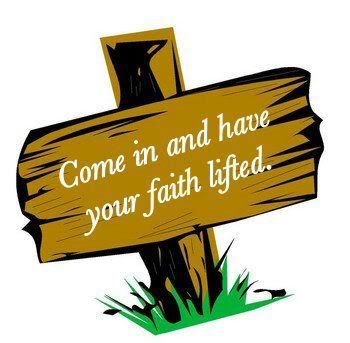 "Therefore we conclude that a man is
justified by faith apart from the deeds
of the law."
Romans 3:28

"For if Abraham was justified by works.
he has something to boast about, but not
before God.
For what does the Scripture say? "Abraham
believed God and it was accounted to him
for righteousness."
Now to him who works, the wages are not
counted as grace but as debt.
But to him who does not work but believes
on Him who justifies the ungodly, his faith
is accounted for righteousness."
Romans 4:2-5

"Therefore, having been justified by faith,
we have peace with God through our Lord
Jesus Christ
through whom also we have access by faith
into this grace in which we stand, and
rejoice in hope of the glory of God."
Romans 5:1-2

"For by grace you have been saved through
faith, and that not of yourselves, it is
the gift of God, not of works, lest anyone
should boast."
Ephesians 2:8-9

"But someone will say, "you have faith and
I have works."
Show me your faith without
your works, and I will show you my faith
by my works.
You believe there is one God. You do well.
Even the demons believe--and tremble."
James 2:18-19

"That if you confess with your mouth the
Lord Jesus and believe in your heart that
God has raised Him from the dead, you will
be saved.
For with the heart one believes unto
righteousness, and with the mouth confession
is made unto salvation."
Romans 10:9-10