THE BATTLE IS THE LORD'S!!!! repost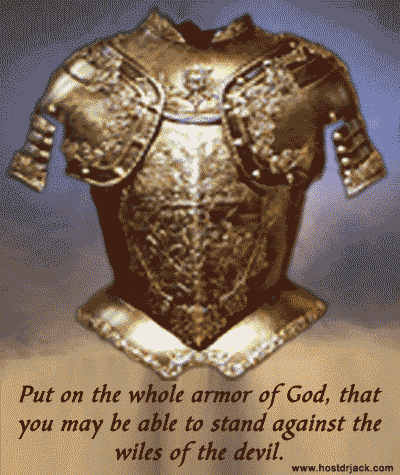 I cried out unto the Lord
To look upon my scars.
I'd been through many battles...
Had withstood many wars.



My helmet had been dented...
My breastplate badly bent.
My sword was torn and tattered.
My energy was spent.



My loins needed attention
For truth suffered attack.
My shield was crushed in combat.
There were bruises on my back.



My feet were cut and calloused.
I was weary to the bone.
I needed rest and restoration.
I just couldn't carry on.



He was firm and yet so gentle...
But He wouldn't let me quit.
Said the enemy was deadly
And I'd have to deal with it.



He pulled me up...brushed me off...
Wouldn't let me straddle.
Assured me I was not alone...
He was with me in this battle.



I'd let the devil dupe me...
Convince me I'd grown weak.
I knew I was a conqueror.
All I had to do was speak.



Suddenly I found the strength
To use my vocal chords.
Gave a war cry and charged in!
The battle is the Lord's!

(C)Doris Jacobs-Covington
September 29, 2008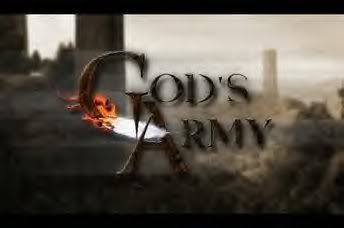 ~~**AUTHOR'S NOTE**~~
I am re-posting this poem as my credibility
as a Christian has been challenged. I know
the devil doesn't play fair but I'm serving
notice...God does. And God also knows the
real from the counterfeit...so I shout once
again "THE BATTLE IS THE LORD'S!!!!

"Put on the whole armor of God
that ye may be able to stand
against the wiles of the devil.
For we wrestle not against flesh
and blood, but against principalities,
against powers, against the rulers
of the darkness of this world,
against spiritual wickedness in
high places.
Wherefore take unto you the whole
amour of God, that you may be able
to withstand in the evil day, and
having done all, to stand.
Stand therefore, having your loins
girt about with truth, and having
on the breastplate of righteousness.
And your feet shod with the preparation
of the gospel of peace.
Above all, taking the shield of faith,
wherewith ye shall be able to quench
all the fiery darts of the wicked.
And take the helmet of salvation, and
the sword of the Spirit, which is the
Word of God."
Ephesians 6:11-17