Of Pied Piper And Message Board
Verbal carnage, tirades and more
These senseless new acts of words now at war
On site where all writers come to leave
Something they valued of mind theirs conceived

Some think the need to hold ones hand
Will make spell bound writer woman or man
Better at craft, mindset they control
Sad is the state of affairs uncontrolled

They stroke their own egos and many of those
With blessings and charm killing friendships now foes
This battle on board where words now disgrace
A place where ones heart upon use to grace

Tit for tat and so it goes
On and on as bogus droves
Of ghost writers leave their mark
No site, no bite but here they bark

This write was provoked and written to say
Love and be loved simple concept today
Don't throw any stones if your worlds made of glass
Lets make this great site as it was in the past

A place one would come to do just one thing
Jotting thoughts of their own leaving part of soul something
Maybe a note in the form of love letter
Or peace offering making all for the better

Pied Piper with pipe cease and desist
No need for your piping on here to exist
This site has a name already be gone
Take your pipe put this in it, smoke it now and move on!

Don't play the victim for it does not suit
A Piper more hater that should get the boot
Unfortunately your lies now have changed
The rules of engagement with those you defame

Be mindful your words will come back to you
Because in your mind it's all about you
Wish I could say take a pill your confused
But that does not help all the souls you've abused

It should come as no surprise to anyone that writes here that Poetry Poem has been compromised
It was once a place where writing was birthed by the novice and the seasoned.
If critique was left it was always by choice and not direction.
Think about it, does anyone need a Pied Piper?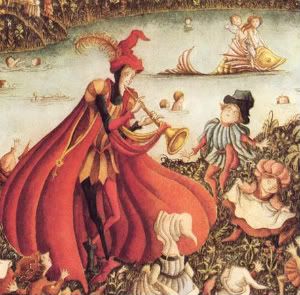 Poetry Ad-Free Upgrades
Vote for this poem
| | |
| --- | --- |
| Please Comment On This Poem | |
poetry2231