AN UNFORGIVING HEART


Unforgiveness is a disease.
It is very much like cancer.
It eats a person up inside...
Assures God will never answer




Prayers or petitions offered up
From an unforgiving heart.
His altar is forbidden to
Anyone who plays this part.




The devil is extremely sly.
He's got a lot of hate to sell.
But is anyone or anything
Worth the smallest hint of Hell?




It's insulting to Almighty God,
Who paid such a penalty,
To free us with forgiveness
When we can't set others free.




We're not forced to fellowship
With those who harbor hate
Or spew out sin like vomit...
God has not made this our fate.




But He does call for forgiveness
For each and all offenses.
We are to speak it out until
The Word works in our defenses...




Manifested in a mountain moved
Or rewards rolling our way.
God doesn't ask too much of us
But He requires us to obey.




Did Christ resort to bitterness
Even though His cup was such?
No, instead, He stretched out both his arms...
Forgiveness cost that much.




In all matters of the Spirit
We realize we do fall short.
But we can't expect forgiveness
If we have an unforgiving heart.

Lovingly Presented
Doris Jacobs-Covington
March 20, 2010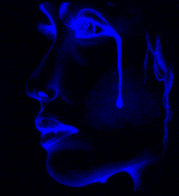 "For if ye forgive men their
trespasses, your Heavenly Father
will also forgive you.

But if you forgive not men their
trespasses, neither will your
father forgive you your trespasses."
Matthew 6:14-15

"Be ye angry and sin not; let not
the sun go down upon your wrath.
Neither give place to the devil."
Ephesians 4:26-27

"Let all bitterness and wrath, and
anger, and clamor, and evil speaking
be put away from you, with all malice.

"Be ye kind to one another, tenderhearted,
forgiving one another, even as God for
Christ's sake hath forgiven you."
Ephesians 4:31-32

"But I say to you that whoever is
angry with his brother without a cause
shall be in danger of the judgment...."
Matthew 5:22

"If I regard iniquity in my heart
The Lord will not hear me."
Psalm 66:18

"For the eyes of the Lord are on the
righteous, And His ears are open to
their prayers, but the face of the Lord
is against those who do evil."
1Peter 3:12


"For God, who commanded the light
to shine out of darkness, hath shined in our hearts,
to give the light of the knowledge of the
glory of God in the face of Jesus Christ."
2 Cor.4:6