Poetry and Stories
423,139 poems read
SPRING FEVER??? :-)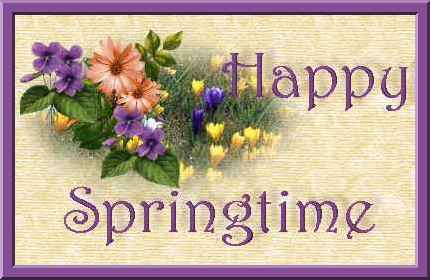 :: Rainz Sigs ::

There's a change in my life
What can it be?
Wherever I go
People smile at me!

I don't wear much makeup
Or imbibe in much wine
So why do friends insist
That my face now glows :-)
And my eyes just shine???

Yes, there is a change
Again, what can it be?
Am I greeting spring
Or embracing
Brand-new poetry?

THIS POEM IS DEDICATED TO A VERY SPECIAL PERSON WHO ALWAYS MAKES ME SMILE! :-)
March 21, 2010
1:30 a.m.