Yeshua Ha-Moshiach...The Passover Lamb



Yeshua Ha-Moshiach...The Passover Lamb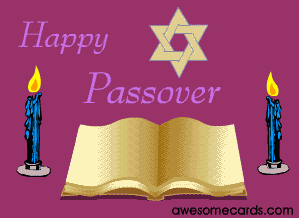 Jesus is the Greek translation
For the Hebrew words God Is Salvation.
Yeshua is the Hebrew name
But both are one and the very same.





The Christ is God's Anointed One
The Messiah...known as God the Son.
Ha-Moshiach sent from up above...
The perfect image of God's love.





The story of the Exodus
Is a foreshadow of the Lord Jesus.
The broken chains, the setting free
And the escape from captivity.





The Angel of Death was sent to smite
Both Egyptians and the Israelites...
Which may come to some as a surprise,
But the Truth is where the reason lies.





GOD would provide but One Way out.
Death of a Lamb must come about.
Blood painted on each Jewish Door...
Preparation for judgment in store.





The Death Angel would pass over those
Who would obey, the ones who chose
To trust the blood of an unblemished lamb...
Salvation settled by The Great I Am.





Passover Lamb is the essence of
The plan of God to prove His love.
A prophetic picture of things to come,
Like the distant beat of an approaching drum.





The innocent lamb was the centerpiece.
It's blood had been shed to release
The atonement covering in need
To protect each person it had freed.





To represent Hell's hot desire
The lamb was roasted over fire.
Hunger was not ahead of haste...
There simply was no time to waste.





Each first born on Egyptian sod
Was struck down by the hand of God.
The ball of judgment had been bounced...
Eternal death had been pronounced!





So what does Passover really say?
Does it still speak to us today?
Yes, Yeshua Ha-Moshiach's come.
It's pointing straight to God the Son.





We can pass over from death to life.
We're provided the perfect sacrifice.
The Lamb of God is ours to choose.
We're grafted in...We've been made Jews.





When Jesus returns He's going to be
Unconcerned about theology.
He'll be the same as He's always been
A Jewish Rabbi and man's best friend.





But the Second Coming also brings
The Rabbi back as King of kings
And Lord of lords forevermore.
His is the Blood and He is the Door.

Lovingly Presented ;
Doris Jacobs-Covington
March 23, 2010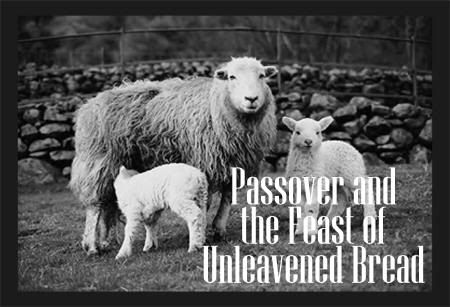 "And if you are Christ's then you
are ABRAHAM'S SEED and heirs according
to the promise."
Galatians 3:29

"Therefore remember that you, ONCE
GENTILES in the flesh-who are called
Uncircumcision by what is called
the Circumcision made in the flesh by
hands-
that at that time you were without
Christ, being aliens from the common-
wealth of Israel and strangers from
the covenants of promise, having no
hope and without God in the world.
But now in Christ Jesus you who once
were far off have been brought near
by the blood of Christ."
Eph.2:11-13


"For if the firstfruit is holy, the
lump is also holy; and if the root is
holy, so are the branches.
And if some of the branches were broken
off, and you being a wild olive tree were
GRAFTED IN among them, and with them become
a partaker of the root and fatness of the
olive tree,
do not boast against the branches. But if
you do boast, remember that you do not support
the root, but the root supports you.
You will say then that branches were broken
off that I might be GRAFTED IN.
Romans 11:16-19

"and thus you shall eat it (the lamb) with
a belt on your waist, your sandals on your
feet, and your staff in your hand. So you
shall eat it in haste. It is the Lord's
Passover.
For I will pass through the land of Egypt
on that night, and will strike all the
firstborn of the land of Egypt, both man
and beast; and against all the gods of
Egypt I will execute judgment. I am the
Lord.
Now the blood shall be a sign for you on
the houses where you are. And when I see
the blood I will PASS OVER you, and the
plague shall not be on you when I strike
the land of Egypt.
So this day shall be to you a memorial,
and you shall keep it as a feast to the
Lord throughout your generations. You
shall keep it as a feast by an EVERLASTING
ordinance." Exodus 12:11-14

"Therefore purge out the old leaven, that
you may be a new lump, since you truly are
unleavened. For indeed, Christ, our PASSOVER
was sacrificed for us."
1Corinthians 5:7



©2000 - 2022, Individual Authors of the Poetry. All rights reserved by authors.
Visit My Home Page | Start Your Own Poetry Site | PoetryPoem
[ Control Panel ]
[ Today's Poetry - ALL Poets ]
[ Search ]