Poetic-Verses
244,282 poems read
PUPPY LOVE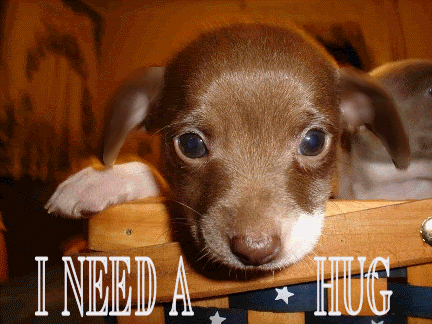 LOOK INTO THE EYES , OF THE DOG YOU OWN
SEE THE LOVE AND COMPASSION THERE.
HE THANKS YOU FOR GIVING HIM A HOME,
HE'D RATHER BE WITH YOU THAN ANYWHERE.
IT'S LOYALTY YOU KNOW
HE FOLLOWS BESIDE YOU ALWAYS,
HE PROTECTS AND COMFORTS WHERE EVER YOU GO
HE REMAINS YOUR BEST FRIEND, ALL THE WAY.
HE KNOWS HE CAN TRUST YOU TO CARE FOR HIM
TO FILL HIS LIFE WITH LOVE
HE WILL BE YOUR LIFETIME COMPANION
BY THE GRACE OF GOD ABOVE.
Copyright © Shirley Sasek
2009