Poetry and Stories
423,020 poems read
HELP ME NORTON! SAVE MY COMPUTER!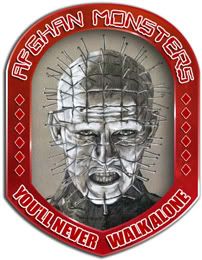 The sun was shining yesterday,
The day was bright and fine.
So when I came home after breathing spring air
I decided to go online.

How happy I am today, I thought
I will preserve this euphoria for a while
So I reminisced about the past
I truly wanted to smile.

I thought about days gone by
As I wandered through my cozy home
I know what I can do, I thought
I can write a little poem!

And guess what, glory be!
My poem is here in a notebook waiting for me
I'll just transfer it to the computer
For all my friends to see.

So I sat and copied my own words and cried
I had written about the night
That Mama died.

Now that the poem was entered and done
I needed an illustration
To honor Mama, my precious one.

There was Photobucket, ready for me
I uploaded two pictures
Gorgeous as can be!

IT WORKED!

Now all that I needed,
Nothing could go wrong
I needed to upload
A matching song!

I found a website
It looked easy, you see,
However, a TROJAN MONSTER
Was waiting to attack
My computer and me!!!

Dressed in bright red and black
He covered my screen!
He was unlike any monster
I had ever before seen!

"Please help me Norton!"
I typed away,
This horrible virus
Is killing my day!

What did Norton in India tell me to do
To scare away that monster dressed in black and red?
He asked me to type
Into my computer -- that was now dead!

To that poor technician at Norton, the things I told,
I told him I was very OLD
I said my blood pressure was climbing
And I was shivering with cold!
That I might have a heart attack
And maybe would die
They could bury me with my computer!
I began to cry!

Four hours later my computer was fixed.

And what did this nice polite technician say?
"It was wonderful doing business with you,
Have a GREAT DAY!"

Thank you, my Mama, My precious STAR
I will go through this all over again
If the result is another tribute to you.
Love you,
Annette
April 4, 2010




Comment On This Poem ---
HELP ME NORTON! SAVE MY COMPUTER!