HE TURNED THE WATER INTO WINE



HE TURNED THE WATER INTO WINE





In those miraculous moments
Recorded of the Godly kind
The first of Christ's miracles
Paints pictures in my mind.





I can hear the music makers
As they supercharge the sound...
See the dancers as they shuffle
And rhythmically move around.





I sense a party atmosphere...
Glasses filled up to the brim.
Hear Jesus laughing with the guests
When a need is brought to Him.





But just why did He perform it?
Some say for the bridegroom's sake
To save him from embarrassment
Running out of wine would make.





Some say it was for His mother
Just because she asked Him to.
But I sense something deeper
I would like to share with you.





This certain day brought changes.
The plan of God unfurled.
Not only was the water changed...
He changed the entire world!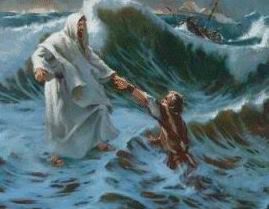 Changed religion into relationship.
Sacrifice turned into praise.
Changed the spiritual application
Of the law in ample ways.





He said simply entertaining
A thought would make it sin.
He didn't change the Ten Commandments
But the way they applied to men.





For He nailed the penalty for sin
Upon that blood-stained tree.
The moment He became a curse
Every sinner could be free.





Man's separation was replaced
By reconciliation.
He built a bridge from us to God
And the Cross was the foundation.





He changed repose to Resurrection...
Death to Life Eternal.
He changed the sacrifice for sin.
It's explained in the New journal.





Men inspired by the Holy Ghost
Wrote of Father God's decision
That His Son uphold the entire law
By becoming the provision.





He even changed the calendar!
His life divided time!
Jesus worked a miracle when
He turned the water into wine.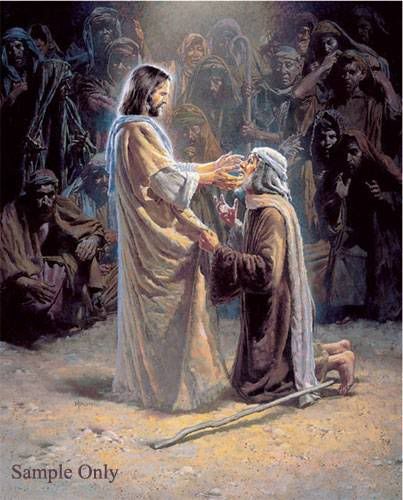 Lovingly Presented,
Doris Jacobs-Covington
April 19, 2010

*Music by Johnny Cash and
the Carter Family.*


John 2:7-11
"Jesus said unto them,"Fill the
water pots with water." And they
filled them up to the brim.
And He said unto them, "Draw out
now and give to the governor of
the feast. And they did it.
When the ruler of the feast had
tasted of the water that was made
into wine, and knew not where it
had come from (but the servants
which drew the water knew) the
governor of the feast called the
bridegroom.
And said unto him, Every man at
the beginning sets forth good wine;
and when men have well drunk brings
out which is worse, but thou has kept
the good wine until now"
This was the beginning of miracles
Jesus did........................"

Gal 3:13
Christ hath redeemed us from the curse of the law,
being made a curse for us: for it is written,
Cursed is every one that hangeth on a tree:

Matt 5:17
Think not that I am come to destroy the law,
or the prophets:
I am not come to destroy, but to fulfil.

Isaiah 42:21
The LORD is well pleased for his righteousness' sake;
he will magnify the law, and make it honourable.

Matt 5:19
Whosoever therefore shall break one of these least commandments,
and shall teach men so, he shall be called the least in the kingdom
of heaven: but whosoever shall do and teach them, the same
shall be called great in the kingdom of heaven.

Romans 7:11
For sin, taking occasion by the commandment,
deceived me, and by it slew me.

Romans 5:20-21
20.Moreover the law entered, that the offence might abound.
But where sin abounded, grace did much more abound:

21 That as sin hath reigned unto death, even so might
grace reign through righteousness unto eternal life
by Jesus Christ our Lord.


Rom.10:9-10
9 That if thou shalt confess with thy mouth the
Lord Jesus, and shalt believe in thine heart that
God hath raised him from the dead, thou shalt be saved.

10 For with the heart man believeth unto righteousness;
and with the mouth confession is made unto salvation.


1 Peter 3:12-13
12 For the eyes of the Lord are over the righteous,
and his ears are open unto their prayers:
but the face of the Lord is against them that do evil.

13 And who is he that will harm you,
if ye be followers of that which is good?


2 Peter 1:1-3
1 Simon Peter, a servant and an apostle of Jesus Christ,
to them that have obtained like precious faith with us
through the righteousness of God and our Saviour Jesus Christ:

2 Grace and peace be multiplied unto you
through the knowledge of God, and of Jesus our Lord,

3 According as his divine power hath given unto us
all things that pertain unto life and godliness,
through the knowledge of him that hath called
us to glory and virtue: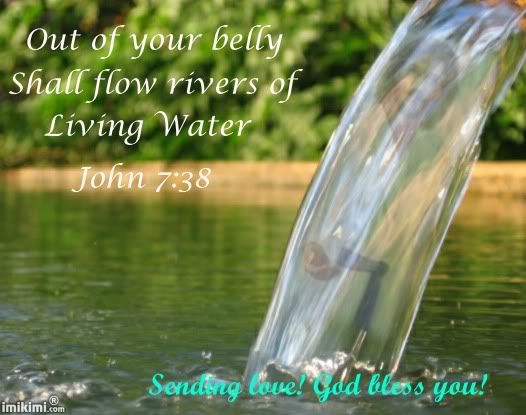 TRIPLES with EMMA

©2000 - 2020, Individual Authors of the Poetry. All rights reserved by authors.
Visit My Home Page | Start Your Own Poetry Site | PoetryPoem
[ Control Panel ]
[ Today's Poetry - ALL Poets ]
[ Search ]