Happy Mothers Day My Mama Dori 2010




Happy Mother's day My Mama Dori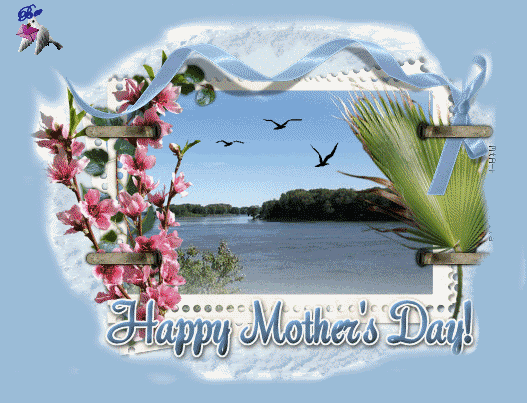 My Precious Mama Dori,
You came to me on the wings of a dove
I know this because you are a gift of God's love
For all good gifts come from the Father above
We share so much with eachother including Jesus hugs


You're a down home country girl no bigger than a minute
All your rhymes and reasons come from the Holy Spirit
So often we're on the same page of poetry when we write
Surely it's God confirming His work as pleasing in His sight




Like the pieces of a puzzle you make my life more complete
For you are so very loving, so kind and so sweet
I thank God for you truly are a gift He sent to me
I love you dearly my Lil' Cajun Mama Dori :-)


I don't have much money to buy you fancy things
All I have to offer is prayers ,love and writings
These are all priceless that money cannot buy
Knowing we love each other better than apple pie




I know this poem written from this heart of mine
Will without a doubt suit you to a tee just fine
With loads of love and Jesus hugs I wish you all God's best
I pray most of all God's peace and joy to enter into His rest

HAPPY MOTHER'S DAY!!!
With All My Love;
Your Liny Girl
aka Pastor Linda Begley
May 6, 2010

Psalm 29:11
The LORD will give strength unto his people ;
the LORD will bless his people with peace.


Psalm 84:11
For the LORD God is a sun and shield: the LORD
will give grace and glory:
no good thing will he withhold from them that walk uprightly.


James 1:17
Every good gift and every perfect gift is from above,
and cometh down from the Father of lights,
with whom is no variableness, neither shadow of turning.


Phil.4:19-20
19 But my God shall supply all your need according to his
riches in glory by Christ Jesus.
20 Now unto God and our Father be glory for ever and ever. Amen.



©2000 - 2022, Individual Authors of the Poetry. All rights reserved by authors.
Visit My Home Page | Start Your Own Poetry Site | PoetryPoem
[ Control Panel ]
[ Today's Poetry - ALL Poets ]
[ Search ]