I DREAMED OF MY LOVE


Today at seven thirty
I awakened in a sweat.
My pillowcase and top sheet
Felt unusually warm and wet.





I kicked off all the covers
In a desperate gasp for air!
Had I been simply dreaming!?
Or had he been standing there??





For just a fleeting second
Or that's the way it seemed...
I wondered if he'd touched me
Or was it only what I'd dreamed??





My thoughts, although so tangled,
In a flash soon realized
That tomorrow was the twelfth of June...
The day my precious darling died.





My eyes flew to the calendar
In an effort to confirm.
Yes, the date was accurate...
A year had almost come to term.





I know some dreams are merely dreams
Depending on the situation.
But I also think that God allows
A dream-like visitation.





My grief has been gigantic.
My tears have fallen hard,
Many are the times I've leaned
Entirely on the Lord.





I still miss him every moment.
I feel more dead than alive.
It is only by the Grace of God
I've been able to survive.





But because my Savior loves me...
Because He feels my loneliness...
He sends my sweetheart in a dream...
Just to comfort and to bless.





The Bible states "Love Never Fails"
And with all my heart I know
That Jesus will use any means...
Even dreams to prove it's so.

Lovingly Presented,
Doris Jacobs-Covington
June 11, 2010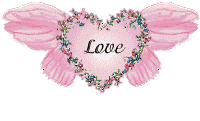 "Love never fails........."
1 Corinthians 13:8

"And now these three remain:
faith, hope, and love. But the
greatest of these is love."
1 Corinthians 13:13












©2000 - 2020, Individual Authors of the Poetry. All rights reserved by authors.
Visit My Home Page | Start Your Own Poetry Site | PoetryPoem
[ Control Panel ] [ Today's Poetry - ALL Poets ] [ Search ]