MY TRUE FEELINGS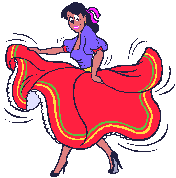 It's too bad, but I have this urge to write
these words
Or I won't be able to sleep tonight.

I tried so hard
To forget how she hurt my heart
But I watched others whose lives
Were just torn apart

By a monster who pretended
As a friend she was true
She complained and cried
While she gossiped and lied.

She knew who had suffered much sorrow and strife
Yet she tried with pretended kindness
To ruin many a life.

What happens to her now
It may not be fair
To say I don't care
But God help me
I DON'T!

June 14, 2010
2 a.m.









Download Chihuahua free | Free music ringtones at EZ-Tracks.com



©2000 - 2021, Individual Authors of the Poetry. All rights reserved by authors.
Visit My Home Page | Start Your Own Poetry Site | PoetryPoem
[ Control Panel ] [ Today's Poetry - ALL Poets ] [ Search ]