The Road Less Traveled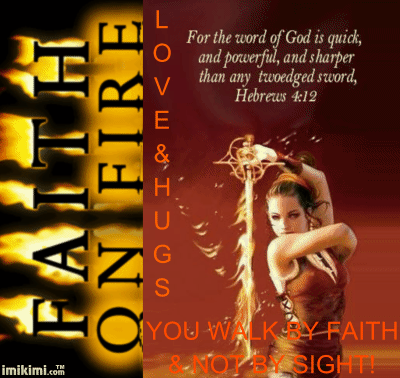 The road to faith
Is the road less traveled.
Misconceptions must be
Unwrapped and unraveled.





Faith is not a blind
Leap into the dark.
We have to make sure
We won't miss the mark.





Faith isn't one special
Denomination or code.
To travel this route
Puts us on the wrong road.





Faith is not abiding
By a staged set of rules.
They may be all good
But they're only tools





To guide broken man
But man breaks them each day.
This isn't the answer...
This isn't The Way.





Faith is not a religion
But a relationship.
Faith must be in Jesus
He's the ultimate trip.





Faith walks to The Cross
To look into God's face...
Depending entirely
On His Mercy and Grace.





The road less traveled
Is not broad or wide.
In fact, it's so narrow
Only few fit inside.





It's a road the waters
Of doubt cannot flood.
It's paved with protection
By God's Precious Blood.

Lovingly In Christ,
Doris Jacobs-Covington
August 3, 2010





"Enter ye at the strait gate:
for wide is the gate, and broad
is the way, that leadeth to
destruction, and many there be
which go thereat:

Because strait is the gate,
and narrow is the way, which
leadeth unto life, and few
there be that find it."
Matthew 7:13-14

"Jesus said unto him, I am
the way, the truth, and the
life: no man cometh unto the
Father but by me."
John 14:6

TRIPLES with EMMA