Alwaysawarrior
1,313,642 poems read
A BRAVE MARINE DIED SAVING OTHERS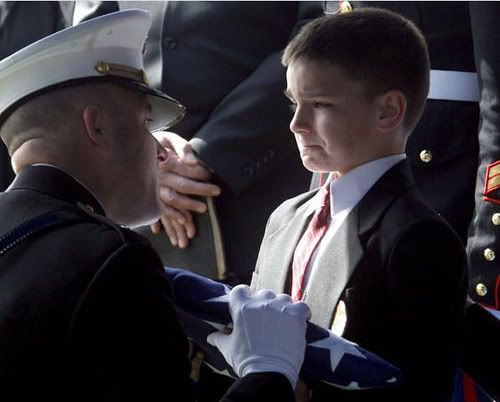 Sometimes no matter how hard we have fought
We have done all that we can here on earth
With his death today's freedom was bought
And we are left with God's words for comfort

What will become of his wife and his kid
For today they lost a husband and father
Never again to embrace you as only he did
Today he was a hero trying to save another

This is the side of war we all know about
But we are to busy with our own lives now
Only his loved ones will scream and shout
Only his loved ones, will ask why or how

The hometown paper will say a line or so
Tell of his bravery on that battlefield
People will talk while having an espresso
Our soldiers are dying refusing to yield

They fight so hard for freedom over there
Bring our troops home is all people will say
If we don't fight them there well then where
Would you rather they fight here? I say nay

A Good Marine has died for others freedom
Never forget this boy's haunting image
He knows his father is in God's Kingdom
And God will also heal him from this damage


© Terry Sasek - Alwaysawarrior - all rights reserved.


His sacrifice will never be forgotten!
May our Lord and Savior help ease the terrible
pain in the hearts and souls of his loved ones.