HEED YOUR WORDS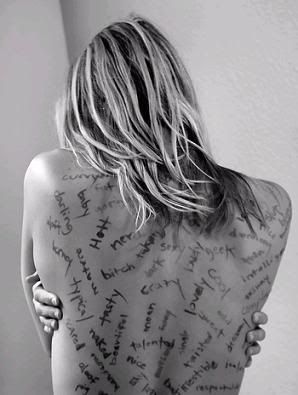 Words…
Angry words…
Words of praise…
Spiteful words…
Words of love…

Words are powerful things.

Whoever said,
"Sticks and stones can break my bones,
but words will never hurt me."
must have had a heart of granite.

Words spewed forth in anger wound like bullets
fired from a gun; tearing in, ricocheting forever,
leaving injuries so deep in the psyche
it seems nothing can ever heal them

But then…

Words of praise will enliven and lift up
like rains on parched ground, watering the spirit
and turning a life that is dying and withered
into one flourishing and revived

Yes, words are powerful things.

Words can be like the sting of a hornet
when delivered with a tongue full of hatred and spite,
closing off the breath; anaphylactic shock,
endangering the essence of the soul

And yet…

Words of love become the balm that heals
the bruises life can inflict, soothing old scars and
softening the heart; a tincture to draw out
any vestiges of poison from the past

Remember always to use your words wisely,
speak slowly…

For words are such powerful things.




Kathryn Tate Jacoby
copyright August 8, 2010









©2000 - 2022, Individual Authors of the Poetry. All rights reserved by authors.
Visit My Home Page | Start Your Own Poetry Site | PoetryPoem
[ Control Panel ] [ Today's Poetry - ALL Poets ] [ Search ]