ALL LIVES MATTER
ACRES OF DIAMONDS
ON ASSIGNMENT
HEAVENLY CHOICES
SATAN'S PLOT
THE MUSIC OF LIFE
MY MIRACLE
HOPE AND FAITH
CONFIDENCE IN CHRIST JESUS
Live-streaming
THE WONDERS OF HIS LOVE
SPIRITUAL THINGS
AIN'T NO ROCK
20/20 Vision
PROTECTING OUR BLINDSIDE
HE CHOOSE ME
SEEN AND LOVED BY GOD
TREASURE BOX
SETTLED OUT OF COURT
JESUS KNEW
BASKET OF EGGS
The AGONY AND THE ECSTACY
IT IS A MATTER OF THE HEART
BLIND MEN
STAY IN YOUR LANE
THE MESSIAH'S SEAT
THE SILENT CRY
THE SINFULNESS OF SIN
THE GLORY OF GOD
MORE THAN JUST A BABE
GOD'S GUARDIAN ANGELS
SHAME, OH SHAME, AMERICA
More Poetry >>
Worthwhile Worship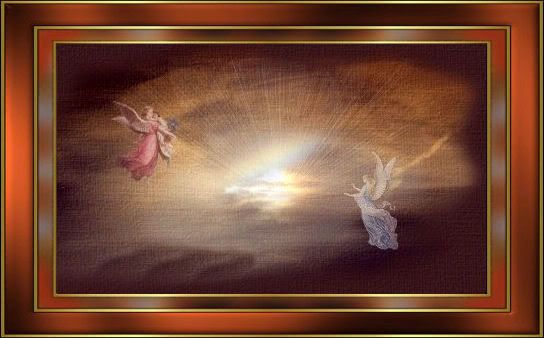 It isn't impossible
To worship amiss.
A flawed understanding
Can lead one to this.





Worship has to respond
To God's revelation.
It's not to be based
On mere speculation.

True worship is not
Just music and song...
Whether one style is right
Or the other is wrong.

It emulates from a spirit
In total surrender...
In gratitude greater
Than music can render!





We can't limit praise
To our own expectation...
Cannot worship God
By sheer obligation.

True worship is not
Just a ritual of sorts.
Ceremonies can't court
A discerner of hearts!

No secret formula
Has ever been used.
It's a personal thing!
It is Spirit infused!





Worthwhile worship
Is never uncouth.
We're commanded to worship
In spirit and truth.

It is not a religion
It's a relationship to
The God of all ages
To whom worship is due.

Lovingly Presented,
Doris-Jacobs-Covington
November 19, 2010















©2000 - 2020 ------- Individual Authors of the Poetry. All rights reserved by authors



Sign Guestbook

Read Guestbook

[ Control Panel ]
Last 100 Poems