DEATH ROW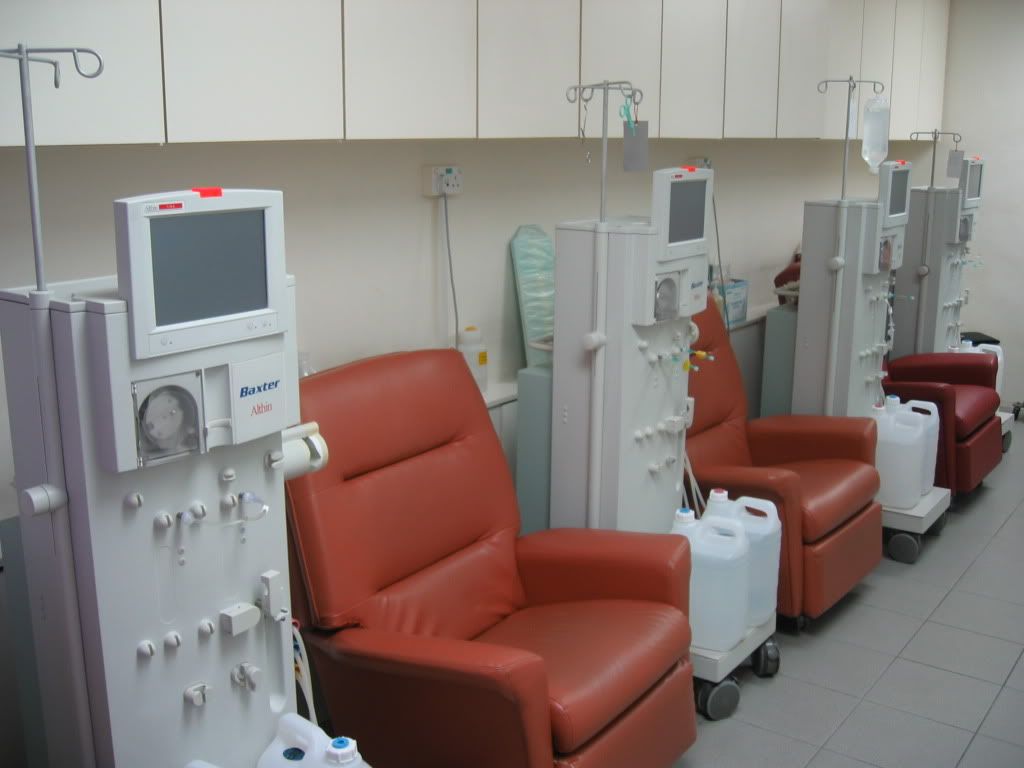 DIALYSIS MACHINES

Milt didn't answer his phone at the hospital last night so
I asked to speak to a nurse, who went to his room and handed him
the phone.
"I'm on death row," Milt said to me. "I'll give you ten thousand
dollars if you come here right now. Otherwise I will die."
"I can't get there now, honey," I told him. "You are in North
Carolina and I'm in New Jersey."
"No," he answered. "I moved back to Jersey last week. Be here by
seven o'clock."
"I'll see what I can do," I said. "I'll call you back."
"I love you," he said. "You have to save my life."

I called Milt's son-in-law, who told me that Milt is hallucinating
because of the medication he's getting and because he is dehydrating
from the dialysis treatments. He had a treatment yesterday.
I called Milt again and told him, "I'll be there tomorrow. I love
you."
"Okay," he said. "I love you too."

When I telephoned this morning, Milt sounded better. "How do you
feel?" I asked him.
"Not too good," he said. "I have to get out of here. I need to go home
to New Jersey."
"Please try to eat and drink water, and as soon as you're out of the
hospital, I'll visit you again," I said.
"I love you so much," he said.
"I love you too, Milt."


I couldn't sleep last night and he's back in ICU today. His daughter
changed the password that Milt had given me, so I can no longer
speak with him or with his nurse to ask about his condition.

Annette Wexler
November 28, 2010


Milt has always been the happiest, sweetest and kindest man I have ever known.
Please God, hear my prayers.




Milt, my son Bruce, Grandchildren Alex and Emily and me: Scotch Plains, New Jersey 2003



Milt and me: Raleigh, North Carolina, November 2010




Free Bobby Vinton Songs | Free ringtones at EZ-Tracks.com



©2000 - 2021, Individual Authors of the Poetry. All rights reserved by authors.
Visit My Home Page | Start Your Own Poetry Site | PoetryPoem
[ Control Panel ] [ Today's Poetry - ALL Poets ] [ Search ]