CHRISTMAS IS A JOYFUL TIME(Hotan/The Tree)



~Christmas Is A Joyful Time~
(Hotan/The Tree)


Children with glee smile
And impatiently await
Christmas day which is around
They can't wait
For this day to come
Toys to get
Children are happy
Outside beautiful snow falls
Christmas time of joy.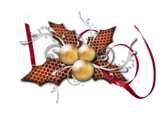 Shout
With glee
Be happy
Christmas day's near
When Jesus was born
Time to share and rejoice
Spread love and peace more on earth
And good will to just each and all
S
H
O
U
T
WITH GLEE


Dorian Petersen Potter
aka ladydp2000
copyright@2010






December 2,2010


Thank you for reading.

Authors note:
"Hotan" is a japanese style.
"The Tree" is a poetry style created by Dorian Petersen Potter.
This poem was done in both forms but separately.
First stanza is in the Hotan and the second one
was written in my Tree form.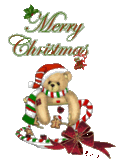 Vote for this poem
| | |
| --- | --- |
| Please Comment On This Poem | |
ladydp2000