CHRIST IS STILL IN CHRISTMAS



CHRIST IS STILL IN CHRISTMAS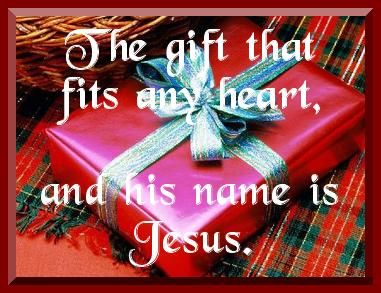 While there may be controversy
On the precise time of birth...
There should be no contradiction
That God Himself was born on earth!



The greatest of all miracles
Manifested Christmas Day!
The God of all creation
Put on a body made of clay!



All the worldly celebrations...
All the money made and spent
Cannot compare to one small child...
To what His coming meant.



Salvation wrapped in flesh and bone...
No greater gift prevails!
There is no one day celebration
To cover all this gift entails!



From the manger to The Cross
Was God's purpose...was God's plan.
His birth provided the vehicle
But His death delivered man!



There is so much more to Christmas
Than mere image can impart.
It's an every day occurrence
If Christ lives within the heart!



It goes beyond the Christmas carols...
Beyond the tinsel and the trees.
It's a spiritual revelation
Which any searching soul can seize.



If there's to be a celebration
Let us celebrate the Christ...
For the true Spirit of Christmas
Is one of love and sacrifice.



For God so loved the world...
O, why can't this whole world see
That Christ is still in Christmas...
He can be seen in you and me!

Merry Christmas Everybody,
Doris Jacobs-Covington
December 5, 2010



©2000 - 2020, Individual Authors of the Poetry. All rights reserved by authors.
Visit My Home Page | Start Your Own Poetry Site | PoetryPoem
[ Control Panel ]
[ Today's Poetry - ALL Poets ]
[ Search ]