~+~A Heavenly Christmas~+~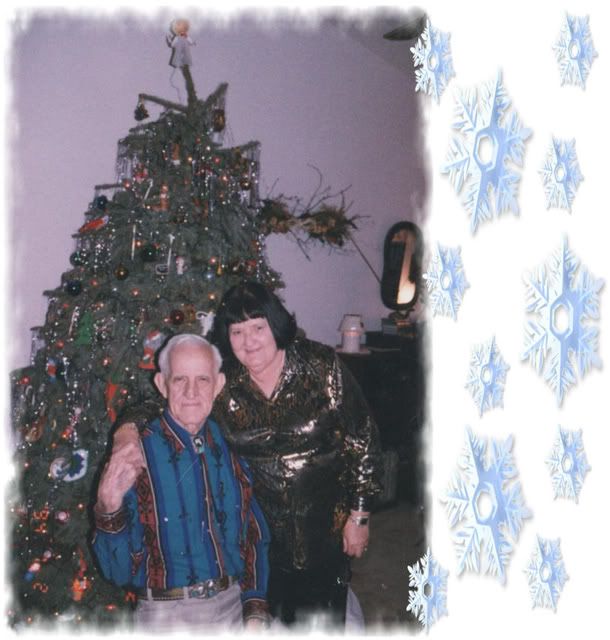 Although we'll spend
This one apart,
You still bring Christmas
To my heart.


Your gift of love
Will always last.
You're in my future...
Not in my past.


The years we spent
As man and wife
Dismiss the shadows
Of my life.


As I look back
At you and me
The light of love
Is all I see.


It still surrounds...
illuminates
The perfect pair...
These true soulmates.


A truth that stands
The test of time
Is I'm still yours
And you're still mine.


Joined by a ring
And sacred vow,
I've never loved you
More than now.


Scenes from a
Christmas video
Show us beneath
The mistletoe.


Today I blow
Kisses above
A Heavenly Christmas
To you, my love.

With All My Love,
Doris Jacobs-Covington
December 22, 2010

"I am my beloved
and my beloved is mine"
Song of Solomon 6:3




In memory of my beloved:
Ishmael L. Covington
1927-2009