THREE STEPS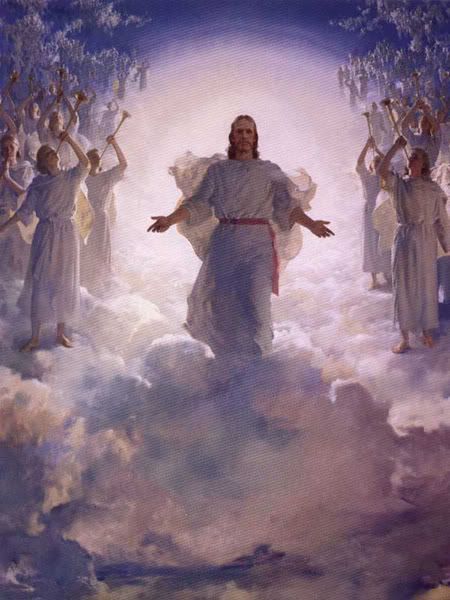 There are three steps into Heaven...
It's a simple combination.
Don't be one who rejects Christ...
One who needs to fear damnation.




No matter what we see or hear,
The Scriptures tell the story...
It's out of self and into Christ
Then thirdly into Glory!




There are three steps to salvation...
In three small steps it's done...
Confession and repentance
And acceptance of the Son.




It's sad to see some worry...
To wonder if they're truly saved.
The Bible tells us we can KNOW!
We're no longer sin enslaved.




Because if we really know Him,
His revelation is our guide.
We've been cleansed by Precious Blood...
And daily plunged beneath that tide.




Past, present, and all future sins
Were blotted out at Calvary
Those who follow Jesus
Have His Word as guarantee.




Am I really sure Christ made it
Back to the Father's side?
Is the Holy Spirit proof enough?
Some facts cannot be denied.




Isn't Jesus the best reason
To step out of sin and strife?
Please take three steps to step up
To everlasting life!

Lovingly Presented,
Doris Jacobs-Covington
May 16, 2011




"These things have I written unto
you that believe on the name of the
Son of God that ye may KNOW that
ye have eternal life, and that ye
may believe on the name of the Son
of God."
1 John 5:13

""Nevertheless I tell you the truth,
it is expedient for you that I go away,
for if I go not away, the Comforter
will not come unto you, but if I depart
I will SEND Him unto you.
John 16:7

"For the law of the Spirit of life in
Christ Jesus has made me FREE from the
law of sin and death."
Romans 8:2



"For ye are all the children of God by faith in Christ Jesus.
For as many of you as have been baptized into Christ have put on Christ.
There is neither Jew nor Greek, there is neither bond nor free,
there is neither male nor female: for ye are all one in Christ Jesus."
Galatians 3:26-28


©2000 - 2022, Individual Authors of the Poetry. All rights reserved by authors.
Visit My Home Page | Start Your Own Poetry Site | PoetryPoem
[ Control Panel ]
[ Today's Poetry - ALL Poets ]
[ Search ]