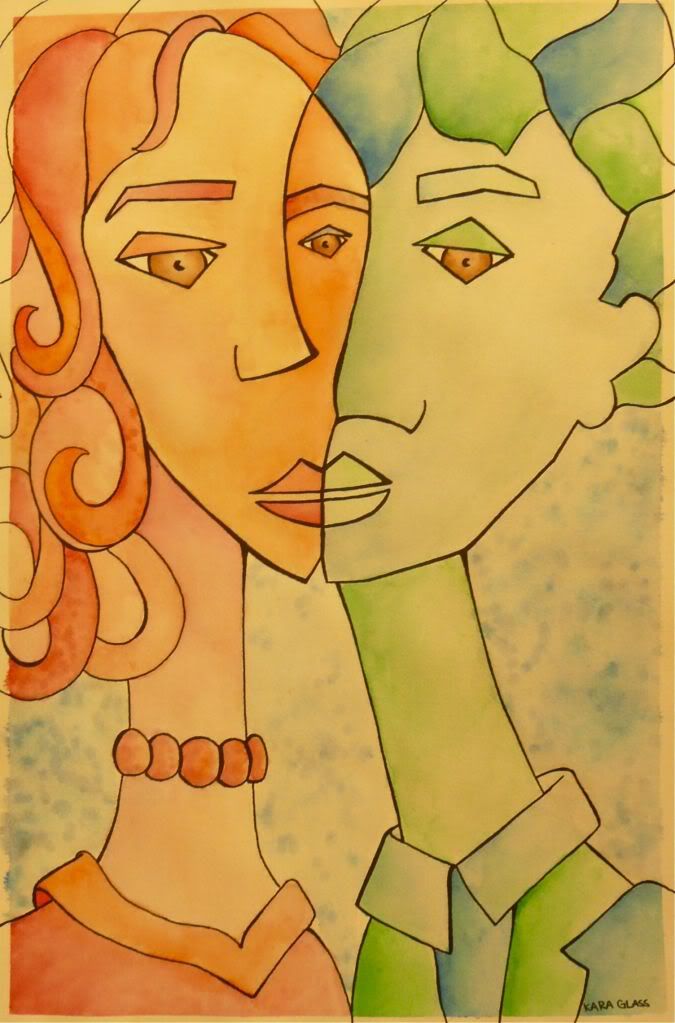 "Yes," He said, and so did I.
We walked to where the summer sky
Could get to know us.
The noon day sun smiled brightly down
Upon the fragrant, flowered crown
You'd fashioned for my head.
And we prepared ourselves at last
To rid the guise of days gone past
To melt our wax-worn images.
The Sunburst rendered red alarm
Our heartbeats raced in fear that harm
Might be the outcome of our plight.
Yet,we clung to our conviction
Sure to find our true reflection
Inside the melting Sun.
The waxed facade dripped from our skin
Unmolding forms that we had been,
And we stood still as stones.
Our shapes, distorted, grew grotesque,
Then comical, a pun at best
And difficult to witness
Beneath the sea of sun.
We cringed, and laughed and finally cried
As each wax image slowly died
The suicide we'd dared to face.
Then suddenly, we weren't alone
Our Maker's face above us shone
And Blessed us with a kiss!
He spoke in silence through the skies
Our nakedness HIS holy prize
For we had found the truth we sought;
God's image in each others eyes!