JOURNEYS


Experience others as complete human beings
traveling the same road for a time…

whether you have the same destination or not,
the journey should be enjoyable
and memorable

for all the right reasons.

We do not possess others and should never presume
to be anyone's total point of reference –

it's the exchange that is the thing, the equality in it.

And if we ease one anothers pathways during our travels
WE, ourselves, are all the better for it!

Do not take for granted you will always be walking together forever…

Just enjoy each step of the journey.

And say farewell when it's time.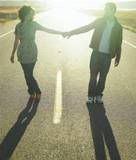 K.Tate Jacoby
Copyright October 7, 2011






©2000 - 2022, Individual Authors of the Poetry. All rights reserved by authors.
Visit My Home Page | Start Your Own Poetry Site | PoetryPoem
[ Control Panel ] [ Today's Poetry - ALL Poets ] [ Search ]