THE POWER OF EXPECTATION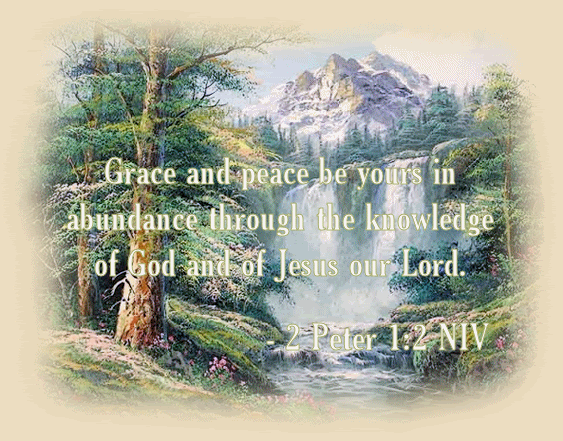 Can you imagine living a carefree Christian life...
One without the superficials, any stress, or any strife?
Can you project a mental image of the possibility...
If the power of expectation was at work in you and me?




Simply sense the stipulation of reaping what we sow.
If we're gardening with good seed, we expect good things to grow!
We CAN be motivated by the things we've seen and heard...
Remember, faith cometh by hearing and hearing by The Word!




The power of expectation is much more than just a ploy...
It's HOPE you can reach out for...it's FAITH you can enjoy!
It's sheer anticipation of more wonderment to come!
Something good is soon to happen if one expects to touch the Son!!




Every action brings reaction to things we say or do.
LOVE must be the only motive and the motive must get through.
We cannot put limitations on ourselves or on our God...
Our dreams must be much bigger than this small surface we trod!




Gifts are acquired with expectation...all believers can receive!
If we're to take back what the devil stole, we must learn to retrieve.
We must lay axes to the root of every problem we've endured...
If we only speak of symptoms, we are far from being cured!




Thus, if seeing the invisible is in expectation's sight,
Then seeking the incrediable must be a seeker's right.
Impossibility is not allowed to trespass on this scene...
For we are heirs of Jesus Christ and He protects this dream!




If we use imagination... we can imagine soaring wings
To reach the highest pinnacle and expect the joy life brings!
It's all in the words we SPEAK...we can have what 'ere we say!
In the majestic name of Jesus...EXPECT a miracle this day!

Joyfully Presented,
Doris Jacobs-Covington
December 5, 2011