Alwaysawarrior
1,303,847 poems read
IF YOU HATE MY POEMS, WHY DO YOU KEEP READING THEM? DUH!!!!!!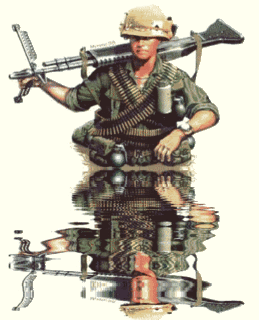 Poems are written on many subjects here
Some write of love, friends and animals
Some write of the pain they've dealt with

Many write about nature and it's beauty
Many write about happy events in life
Many write about great sadness as well

Some like myself write about many things
Some of which have forever changed my life
Like fighting a terrifying war at 20 yrs.old

Some write about abuse and worse things too
They thank God that they had survived it all
Still years later many still have nightmares

Soldiers in wars are not the only ones hurt
Women and children are traumatized at home
They too have also faced death and survived

And yes some do even write about politics too
It doesn't matter which party they write about
There's plenty of blame to go around to them all

Throughout history we've had greedy politicians
Whether they were Democrats or were Republicans
That greed & thirst for power brought them down

And it's always been "We The People" who've lost
As the old self serving greedy career politicians
Worried more about lining their own pockets first

Yes I write about many subjects here as do many others
And yes I have always written about things as they are
Because I tell it like it is in life some don't like it

Well if your one of those types here what can I say
Don't visit my site here to read what I write about
No one is forcing you to continue returning here eh!


© Terry Sasek - Always A Warrior - all rights reserved.


In America we have this thing called "Freedom of Speech".
it's guaranteed to the citizens of our nation because of the
many young men & women throughout our history who've
fought & died making sure that we would always have this
right. I've never tried to censor anyone here even if I did
not like the things here that they had written and they
called it poetry. I too have served our nation in the
Vietnam War and I too have the same right to freedom
of speech as all of you do here. So then if you don't like
the poems that I have written here, please do yourself a
favor and don't read them, it really is that simple you
know and it will solve any problems that some may have
with my site and my poems. I've noticed during the last
six years it's always the same two guys who complain to
me about the poems on my site, so I would have to guess
that they are both are just a couple of morons or else
it must be that they are just gluttons for punishment.
But one thing is always sure, they keep coming back to
read my poems and tell me how much they hate them. If
you hate my poems and my site at Poetrypoem.com so
much then don't read them it's really that simple DUH!!!!!
















Comment On This Poem ---
Vote for this poem
IF YOU HATE MY POEMS, WHY DO YOU KEEP READING THEM? DUH!!!!!!