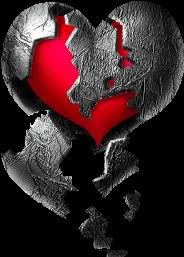 When your heart
feels like a broken stone
bleeding dust and ground up bone
and the pails of tears
you cried all alone
have turned to rust in amber tone
and all that's left
is bitterness
sitting on the Devils throne;
it's time you took
an inward glance
past your vengeance
so perchance,
you'll come to know
the mirrored sight
that's brought you to
your circumstance.
I'd give advice
perhaps some seeds
to help grow flowers
or pull out weeds
yet, little doubt
you'd pay my heed
on further thought
'tis not your need
Just a look in the mirror….
©2000 - 2022, Individual Authors of the Poetry. All rights reserved by authors.
Visit My Home Page |
Start Your Own Poetry Site |
PoetryPoem
[ Control Panel ]
[ Today's Poetry - ALL Poets ]
[ Search ]