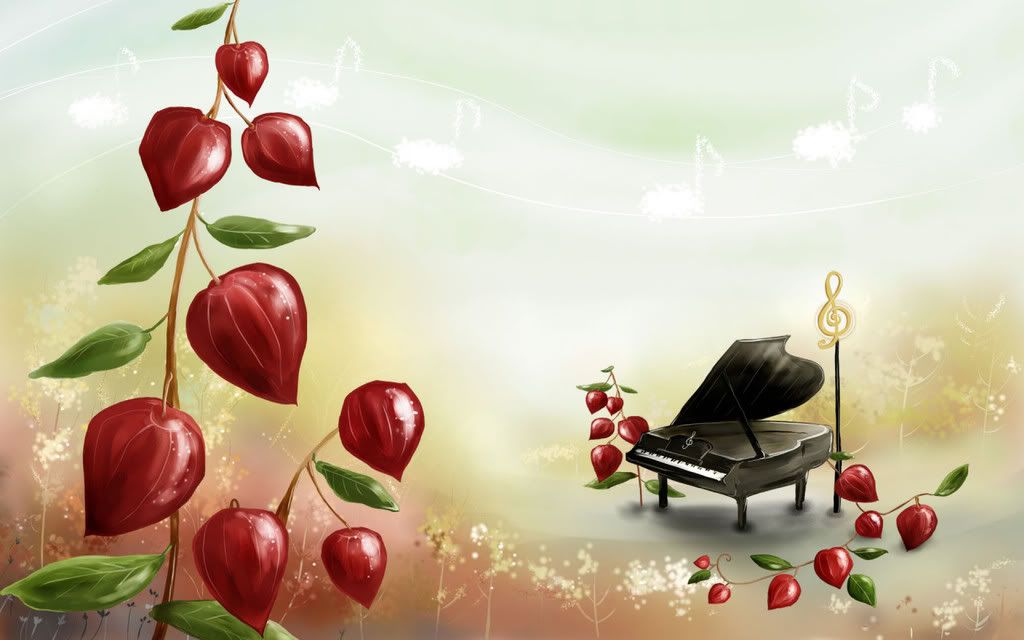 SONGS
I have forgotten the days and nights
when I would sing the songs of my
emotions;
Strong crescendos of devotions
to all the moments, new forthcoming.
Soft pianissimo lullabies,
not to ease the baby's cries
but to please my sense of self alive
and glad that God had put me here.
More, I think than to survive some
test of God's derision.
Rather to create my own illusions
based on His conclusions found
inside myself;
a game of Hide and Seek that binds
me to Him
when my turn at hiding ends
and I am ready set to seek the songs
again, that play upon the earth.
My birth no longer mysterious,
I am joyfully delirious with my
discovery of purpose;
to join the chorus of Seasons
Greetings
in knowing that I exist for HIS
reasons!
I haven't really forgotten
although I said I did.
I simply hid myself away for a time.
I'm not sure why the deception.
Perhaps to gather dust or rust
unable to move my trust in the right
direction.
Perhaps my reflection in the mirror
shot back an image full of fear,
and like the deer, I just stood there
waiting…procrastinating,
hesitating to move from point A to B,
afraid I might see my own hypocrisy
lurking about.
Not willing to shout that ugly note
from my throat into the harmonies,
afraid of destroying the melodies of
emotions I knew were true!
Whatever the 'why' of my hibernation
I have no further use of its explanation.
My mind dreams once again,
and while my songs anew
may sound somewhat off key
I know
I have His permission!
©2000 - 2022, Individual Authors of the Poetry. All rights reserved by authors.
Visit My Home Page |
Start Your Own Poetry Site |
PoetryPoem
[ Control Panel ]
[ Today's Poetry - ALL Poets ]
[ Search ]