Pegasus Princess
After the Stars Came Out to Play (prompt 13)
REVISITED FOR THE 13TH WRITING PROMPT BY SELECTPOETRYandPROSE ON APRIL 16 2012
The song "Starry Starry Night" is a nice compliment to this poem (at bottom of screen), please
click on the arrow to play, it's a great way to set the emotional affect.
The Picasso and Monet images are inspiring to me and I hope to be able to come up with something new for these prompt images soon.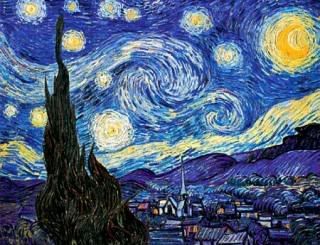 "After The Stars Came Out to Play"
Originally posted September 17, 2009.
Shattered sunset's disappear
Clue to know when night is near
Midnight mantle consumes the sky
Sleepless dreams plunge where I lie
Orion and dippers seen once more
Nightly show one more encore
Upon this canvas diamonds white
On stages marked in ageless height
Let's marvel at the artist's hand
Each star was born by His command
It's our time love greets new day
After the stars came out to play