```BELATED BIRTHDAY WISHES TO TERRY SASEK (ALWAYS A WARRIOR)

```BELATED BIRTHDAY WISHES TO TERRY SASEK (ALWAYS A WARRIOR)


Happy Birthday To Terry our Warrior Friend``
~*~**~*~

`SORRY TO KEEP YOU WAITING MY FRIEND.
I HAD TO BAKE YOU A CAKE FIRST, LOl, LOVE U BIG GUY!

``HAPPY BIRTHDAY OUR PROTECTIVE FRIEND!``

YOU SHOULD HAVE GIVEN NOTICE, OF YOUR SPECIAL DAY,
MY WARRIOR FRIEND,
SURELY I WOULD HAVE BAKED YOU A CAKE.LOL!!
LIKE YOU NEED ALL THAT SWEETNESS, HUH?? AW, NO, YOU ARE SWEET ENOUGH AS IT IS!
SERIOUSLY, DEAREST TERRY I WISH FOR YOU ALL THE BEST, YOU HAVE BEEN SUCH A TRUE
AND LOYAL FRIEND, ALWAYS READY TO PICK US UP,WHEN WE ARE DOWN,
WITH YOUR INSPIRING PATRIOTIC POEMS AND WISE COMPASSIONATE WORDS!

MAY YOU BE BLESSED WITH A THOUSAND MORE BIRTHDAYS, MY DEAR FRIEND,
YOU ARE IN MY PRAYERS ALWAYS, THIS IS THE BEST GIFT I CAN GIVE YOU ,
MY FRIEND, AND I ASK FOR `HEALING` FOR YOUR WHOLE BEING,
FOR YOU AND FAMILY,TAKE CARE DEAREST FRIEND, AND ALWAYS REMEMBER,
YOU ARE SPECIAL TO ME AND A LOT OF OTHERS, SO HANG IN,
AND MAY GOD BLESS AND WATCH OVER YOU EACH AND EVERY DAY OF YOUR LIFE!
MUCH LOVE, ANGEL ROSE

©2012
``Enchantingly Yours``
`FantasyAngel`
AngelRose`

Happy Birthday Once Again!
May The Light Of Peace, Hope & Love
follow you from early rising of dawn
till twilight of the descending sun!
....YNWA!....
(You'll Never Walk Alone!)



`HAPPY HAPPY BIRTHDAY, WE ARE ALL SO PROUD TO HAVE YOU AS A POET FRIEND
AND VIETNAM VETERAN HERO!
`THANK YOU FOR YOUR DEDICATED SERVICE TO OUR COUNTRY,
ALL YOU DO FOR ALL VETERANS
AND CITIZENS OF USA!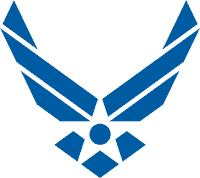 ``TERRY SASEK ~ USAF VIETNAM VETERAN``
(ALWAYS A WARRIOR)





©2000 - 2022, Individual Authors of the Poetry. All rights reserved by authors.
Visit My Home Page | Start Your Own Poetry Site | PoetryPoem
[ Control Panel ] [ Today's Poetry - ALL Poets ] [ Search ]