`*~*`SOUNDS OF NATURE`*~*``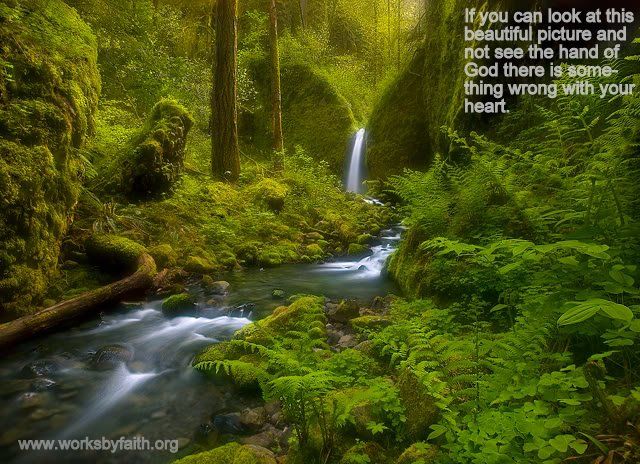 *~*`SOUNDS OF NATURE`*~*





Sounds of nature surrounds each of us
as reminders of God's Holy Trust...





Some as gentle and sweet as a birds song
awakening souls to whom they belong...





Sounds of power soaring across the sky
shows strength in groups as they fly...





Waves heavily crashing upon earth's shore
leaves caution in minds to sin no more...





Beauty in a blanket of twinkling stars above
Quietly soothes the fear of lost love...





Sounds of laughter in a circle of joyous play
enlightens the soul to thank and pray...





*all rights reserved©2012*
*twin*star*of*universe*
*~starlite*~



Uploaded by Praise`Jesus`The`Christ`
on Aug 23, 2011

This documentary shows the works
of GOD Almighty
through science and nature.
No longer can non believers declare the
non existence of God in Science.
The scientists in this documentary are some
of the highest reguarded
in the scientific community.
This wonderful documentary is great
for families and friends.
Enjoy With Praise IN Giving Thanks
To Our Almighty God
The Creator Of The Universe!



Vote for this poem
| | |
| --- | --- |
| Please Comment On This Poem | |
twinstarofuniverse