Alwaysawarrior
1,309,710 poems read
TIME SURE FLIES BY QUICKLY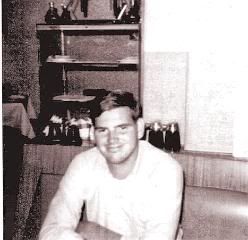 Last meal at my local burger joint the night
before I left for Air Force basic training.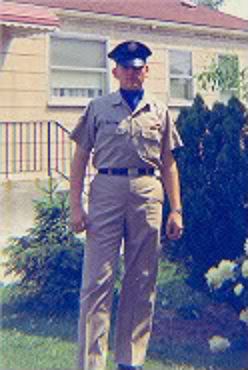 Home on a weekend leave in the summer of 1968, I would end
up volunteering to go to South Vietnam in November of 1968.




Ellie & I at the 2011 reunion of U.S. Air Force Security Policemen
who had served in Vietnam or Thailand defending all the air bases.




It's hard to believe that it's almost the 48th anniversary of the day that
I had enlisted and reported for induction into the U.S. Air Force back on
February 2, 1968. I am still amazed so many years have gone by already and
regardless of all that I had went through during my six years in Air Force
and all of the lingering medical issues that I still am suffering from due to
my year tour of duty in Vietnam and my own heavy and prolonged exposure
to the very toxic and deadly defoliant chemical called Agent Orange they'd
used there in Vietnam for killing off the heavy jungle plants and ten foot
tall elephant grass that grew very densely around the outer perimeter areas
of our very small and our remote air base down in the Mekong Delta during
the Vietnam war. I don't really have any regrets at all and I really would
not change it even if I could go back in time and relive my own life. I do
know that I had made a very good and a very profound difference in all the
many lives I had crossed paths with while serving in the U.S. Air Force and
all those people and those events also helped to make me who I have become
today in my own life as well. Yet it is still hard for me to believe that all of
those years have flown by in what seems to have been but a blink of an eye
and that at the end of this past July 2016 that I'd become sixty eight years
old and I think back and remember that during my year in Vietnam I had truly
doubted that I'd ever reach that ripe old age of twenty one that following
July of 1969. It's an amazing fact that I even survived my year in Vietnam
and for that fact I know that it was God above in Heaven who allowed me to
not only survive those days and nights then, but that he is and always will
be the central reason that I have continued to survive the after effects of
that war that we fought in South Vietnam trying to assist them to remain a
free nation among the world nations.



© Terry Sasek - Alwaysawarrior - All Rights Received.