~*`+`*~ANGELS OF THE BIBLE~*`+`*~

Angels of the Bible.

The most important thing to know about angels
is that they were created by God....
He sends angels to help and deliver messages to us.
The word angel actually means God's messenger.

Some of the angels in the Bible that sent messages are:
the angels that announced Jesus birth,
they were at the tomb to tell Mary and Martha
that Jesus was alive,
and the angel, Gabriel, that told Mary she would have a son.
There are many more places where angels gave messages
but these stories you probably know the best.

Angels also protect us when we're in trouble.
Remember Daniel in the Lion's Den? An angel came and
shut the mouths of the lions. What about Shadrach, Meshach,
and Abednego? An angel was standing with them
in the fiery furnace to keep them safe.

So you can see angels are important,
but they're not more important than God,
they serve God. Angels are actually like us
in some ways. Angels can chose to follow God
or not. Most of the angels chose to follow God
and work for Him and some of the angels
went to work for the devil instead.

It's good to know there is a devil,
just because he sometimes tries to trick us
into thinking that bad things are fun or good.
Keep in mind, God and his angels are
much more powerful than the devil,
after all the devil was an angel,
but he began to think he was better than God.
So God sent him out of heaven.

Angels are also like us because they worship God,
but they do this continually, that means they never stop.
In Revelation 4:8 (NIV) it says, "Each of the four living creatures
had six wings and was covered with eyes all around, even
under his wings. Day and night they never stop saying:
'Holy, holy, holy is the Lord God Almighty,
who was, and is, and is to come.'"

Another way angels are like us, is that they
don't know everything God knows. The Bible says
that not even the angels know when He is going to come
and take us to heaven (Matt.24:36).

Angels are very different than us in some ways too.
They live in heaven with God so they certainly know more
about God than we do, and just being in God's presence
probably gives them the special glow
or brightness they seem to have.

Angels can be visible and invisible.
They were seen at Jesus tomb and in the sky
to the shepherds, but they can be invisible too
helping us when we don't even know it.

The Bible also says that angels never die in Luke 20:36.
So you can see that angels are a little higher than us,
but lower than God. God is very strict in saying that we
should not worship angels or see them as more important
than Him. Remember that God made angels and He is the only one
we should pray to, but its certainly okay to thank God
for angels and to pray for them if you want.

You might wonder what angels look like.
Well, there is no clear answer to this. When people
saw angels in Bible times they were often afraid at first
(imagine if you saw an angel all of a sudden).
I think its okay to imagine angels as friendly,
beautiful creatures that help us.

Some people like to believe that we each have
our own guardian angel, an angel that watches and
takes care of us at all times. While we do know that
there are many angels, the Bible says there are,
"thousand upon thousands, and ten thousand times ten thousand"
(Rev. 5:11, NIV). The Bible doesn't seem to say anywhere
that we each have a guardian angel.
If you think about it, we don't need a guardian angel,
angels can't be everywhere and know everything like God,
and He is always with us.

There are also different ranks of angels,
or they have different jobs. Some of the angels
talked about in the Bible are Michael an archangel
which means the prince of angels, and Gabriel is
another angel named in the Bible and he was the angel that
told Mary she would have a baby and to name him Jesus.

Angels also have been mentioned in different groups.
Some are called chief princes, cherubim or seraphim.
They all seem to be important to God
and all seem to have specific duties that they do.

One of the best things about angels is
that whenever someone becomes a Christian
they sing and rejoice, in other words they have
a big party! One day we can look forward to
singing to God with the angels someday in heaven.

So you see, angels are important and they're very real.
God uses them to give us messages, to help and encourage us,
and they will announce His second coming.
Copyright © 1998-2013 DLTK's Sites
`Children's Edition`
=====================
My personal opinion is that, I like to believe,
that our friends who come to our aid, when we are in need,
are God's earth angels at work delivering His Message to us!
angelic`heavenly`star`
==================
For God commands the angels to guard you
in all your ways
With their hands they shall support you,
lest you strike your foot against a stone.
Psalm 91:11-12




Prayer to Your Guardian Angel

Angel of God, my guardian dear,
To whom God's love commits me here
Ever this day be at my side
To light and guard, to rule and guide. Amen.



~*~♥~*~
CopyRights Reserved*©*2007*

*©*Jan*2013*' Revised Excerpts '....
~*Never Ending Circle Of Love Manuscripts' *~
...angelic*heavenly`star...
a.k.a.~'MJB'~

/>

~*~*********************************************~*~

~*~♥~*~




~*~` CELESTIAL ANGELS SURROUND US`~*~
by:`angelic`heavenly`star`
a.k.a.~'MJB'~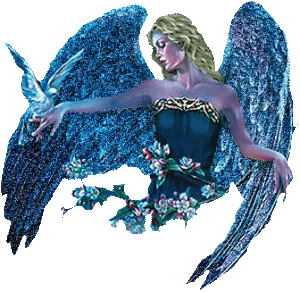 Yes, Celestial Angels are all around us
If we listen to angelic signs from up above,
We will be guided safely along our earthly way
With God's Hands mastering paths of love...




If a person you ever met has never failed you
No matter what the tide stayed at your side,
Smiling always bringing joy to your very soul
It's a Guardian Angel guiding from deep inside...



If watching a colorful sun set high in the sky
With magnificent hues painted above the shore,
Gives you contentment of true peace and trust
It's an Angel of Love filling your heart evermore...



If you have heard a song that moves your mind
Making you happy forgetting all anger or pain,
Setting you free from doubt to feel worthy inside
It's an Angel of Hope with golden harps to reign...



Yes, Heavenly Creatures surround us everyday
We must listen to hear and find their way,
In helping us to see when we've lost sight
To guide us as we go along life in God's pathway...



`Butterflies`, `Lavender Hearts & Roses`, `Sparkling Jewels`
All Wrapped In A `Bouquet Of Love`






*©*2013*
angelic`heavenly`star`
a.k.a.~'MJB'~








©2000 - 2021, Individual Authors of the Poetry. All rights reserved by authors.
Visit My Home Page | Start Your Own Poetry Site | PoetryPoem
[ Control Panel ] [ Today's Poetry - ALL Poets ] [ Search ]