`*+*`HOW TO KEEP A FAMILY TOGETHER`*+*`

A FAMILY THAT PRAYS TOGETHER, STAYS TOGETHER

Family is an important part of one's life,
and is also very important to God.
From Adam and Eve onward,
God made humans to be together with love
to guide and support one another.
Through prayer we can make
our families stronger.

...A Prayer for Family...

Heavenly Father,
Please shine your light upon my family.
Give us strength to overcome all
of the difficulties that we are dealing
with now and protect us against any
and all problems we may encounter
in the future.

O Lord, please bring us together
as we are meant to be.
May the love that binds us only
grow stronger as we fulfill
the destiny you have laid
out for us.

Grant my family forgiveness
for any sins we have committed.
May we also forgive one another Lord,
as it is sometimes difficult to do.

Bless us Lord,
In your name I pray, Amen
`Shared Source`©: Special Help Prayers:



Grace Before Meals


Grace Before Meals
Bless us, O Lord,_and these your gifts,
which we are about to receive
from your goodness,through Christ our Lord.
Amen.



Grace After Meals
We give you thanks, Almighty God,
for these and all the gifts
we have received from your goodness,
through Christ our Lord.
Amen.!

=====================~*`+`*~===================

**********


Morning Prayer

O my God!
I offer Thee all my actions of this day
for the intentions and for the glory
of the Sacred Heart of Jesus.
I desire to sanctify every beat of my heart,
my every thought,
my simplest works,
by uniting them to Its infinite merits;
and I wish to make reparation for my sins
by casting them into the furnace of Its Merciful Love.
O My God!
I ask of Thee for myself
and for those whom I hold dear,
the grace to fulfill perfectly Thy Holy Will,
to accept for love of Thee
the joys and sorrows of this passing life,
so that we may one day
be united together in heaven for all Eternity.

Amen.

=====================~*`+`*~===================

***********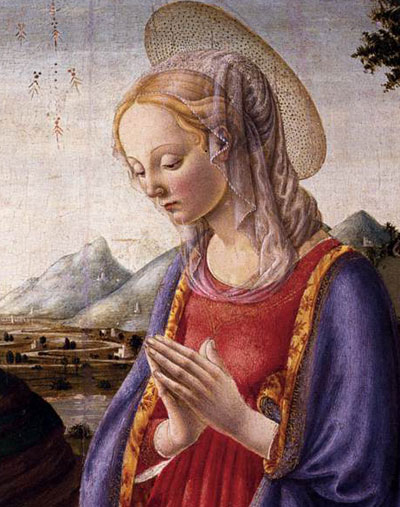 Evening Prayer to God the Father

O eternal God and Ruler of all creation,
You have allowed me to reach this hour.
Forgive the sins
I have committed this day
by word, deed or thought.
Purify me,
O Lord,
from every spiritual and physical stain.
Grant that I may rise from this sleep
to glorify You by my deeds throughout
my entire lifetime, and that I
be victorious over every
spiritual and physical enemy.
Deliver me, O Lord,
from all vain thoughts and from evil desires,
for yours is
the kingdom, and the power, and the glory,
Father, Son, and Holy Spirit,
now and ever, and forever.

Amen

=====================~*`+`*~===================

***************



A Child's Prayer for Parents

Heavenly Father, I thank you
for My Father and Mother,
and for our home.
Bless us all, and help us
to love You; And in Love
to serve one another
as Jesus taught us to do
Give me strength to do
what is right today,
and to do unto others
as I would want them
to do to me. Amen.

I thank You, Lord, for my Father.
Grant me to realize the depth
of his Love for me so often
left unspoken, and to appreciate
his great and continuous Sacrifices.
His fatherly care reflects
Your divine care; his strength,
Your power; his understanding,
Your wisdom. He is Your faithful
servant and image.
Bless him with peace of soul,
health of body,
and success in his life.

Amen.



=====================~*`+`*~===================

****************

!!!`Biblical Text For Understanding How God Sees The Family`!!!
=======================
Though there are not a lot of quotes that speak of
the entire immediate family in one passage,
there are some, and they provide quite a bit of insight. .
A\List of 20 follows:
Scripture about Family
---------------------------------------------
1
Wives, submit to your husbands, as is fitting in the Lord.
Husbands, love your wives, and do not be harsh with them.
Children, obey your parents in everything,
for this pleases the Lord.
Fathers, do not provoke your children,
lest they become discouraged.
English Standard Version, Colossians 3:18-21

2.
but he raises up the needy out of affliction
and makes their families like flocks.
Psalm 107:41

3.
And because the midwives feared God, he gave them families
Exodus 1:21

4.
Let deacons each be the husband of one wife,
managing their children and their own households well.
1 Timothy 3:12

5.
For the unbelieving husband is made holy
because of his wife,
and the unbelieving wife is made holy
because of her husband.
Otherwise your children would be unclean,
but as it is, they are holy.
1 Corinthians 7:14

6.
Your wife will be like a fruitful vine
within your house; your children will be
like olive shoots around your table.
Psalm 128:3

7.
Meanwhile all Judah stood before the LORD,
with their little ones, their wives,
and their children
2 Chronicles 20:13

8.
And since he could not pay, his master
ordered him to be sold, with his wife and
children and all that he had, and payment to be made.
Matthew 18:25

9.
They were enrolled with all their little children,
their wives, their sons, and their daughters,
the whole assembly, for they were faithful
in keeping themselves holy.
2 Chronicles 31:18

10.
And Joshua and all Israel with him took Achan
the son of Zerah, and the silver and the cloak
and the bar of gold, and his sons and daughters
and his oxen and donkeys and sheep and his tent
and all that he had. And they brought them up
to the Valley of Achor. And Joshua said,
"Why did you bring trouble on us? The LORD
brings trouble on you today." And all Israel
stoned him with stones. They burned them with
fire and stoned them with stones.
Joshua 7:24-25

11.
if anyone is above reproach, the husband of
one wife, and his children are believers
and not open to the charge of debauchery
or insubordination.
Titus 1:6

12.
They must be silenced, since they are upsetting
whole families by teaching for shameful gain
what they ought not to teach.
Titus 1:11

13.
from whom every family in heaven and on earth is named,
Ephesians 3:15

14.
A devout man who feared God with all his household,
gave alms generously to the people, and prayed
continually to God.
Acts 10:2

15.
And when the days of the feast had run their course,
Job would send and consecrate them, and he would
rise early in the morning and offer burnt offerings
according to the number of them all. For Job said,
"It may be that my children have sinned, and cursed
God in their hearts." Thus Job did continually.
Job 1:5

16.
To the woman he said, "I will surely multiply
your pain in childbearing; in pain you shall
bring forth children. Your desire shall be for
your husband, and he shall rule over you."
Genesis 3:16

17.
Likewise, husbands, live with your wives
in an understanding way, showing honor to
the woman as the weaker vessel, since they
are heirs with you of the grace of life,
so that your prayers may not be hindered.
1 Peter 3:7

18.
And they said, "Believe in the Lord Jesus,
and you will be saved, you and your household.
" And they spoke the word of the Lord to him
and to all who were in his house. And he took
them the same hour of the night and washed
their wounds; and he was baptized at once,
he and all his family. Then he brought them
up into his house and set food before them.
And he rejoiced along with his entire household
that he had believed in God.
Acts 16:31-34

19.
She looks well to the ways of her household
and does not eat the bread of idleness.
Proverbs 31:27

20.
He must manage his own household well, with all dignity
keeping his children submissive, For if someone does not
know how to manage his own household,
how will he care for God's church?
1 Timothy 3:4-5




What Do these Scriptures teach us about Family?

--------------------------------------
In these Bible verses about the family, we find
that both the family and having children
are a blessing from God.

Colossians 3:18-21 is one of my favorite passages
because it describes the proper roles of the man,
the woman, and the children in the family relationship
that we also find reinforced in other scriptures on family.

The man is supposed to love his wife and children with
gentleness and kindness, the woman is to submit
to the authoritative role of her husband,
and the children are to obey their parents.
And Job prayed for his children on a regular basis.

When there is a family unit, they are often effected
by the actions of the other family members.

Sharing Biblical Source ©2012
`Special Help Prayers` & Scriptures on Family


============~*`+`*~============




~*~♥~*~
CopyRights Reserved*2008*~

*©**2013*4th of March*' Revised Excerpts '....
~*Never Ending Circle Of Love Manuscripts' *~
....angelic*heavenly*star..

a.k.a.~'MJB'~

***`+`***
`I am but a star in the heavens above
guiding over you in God's eternal love
I once was a soul like you on earth now
a heavenly star in miracle of rebirth!

`Faithfully'
`angel`star`

~*~*********************************************~*~

=====================~*`+`*~===================
Vote for this poem
| | |
| --- | --- |
| Please Comment On This Poem | |