~*`+`*~SECRETS OF THE STARS~*`+`*~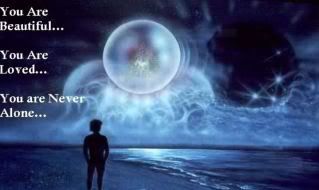 ~*`+`*~SECRETS OF THE STARS~*`+`*~
~*~
~*~`Aloha~Mom & Dad`~*~
~*~



Have you ever wondered why the sky lights up at night

In lighting our pathways with wondrous insight,

Shining ever so brightly in a star studded sky

Showing us our `spiritual souls` will live on and never die?




From the twinkling glow emitting throughout the universe

We stand in awe of a unique solar system so diverse,

Looking to the heavens at its amazing constellation of stars

We see star like objects twinkling steadily such as Mars.
Are there secrets in brightly twinkling stars Giving insight that our souls brimming like Mars,Shall forever live on in the sky for all of eternity Shining steadily throughout the universe for all to see?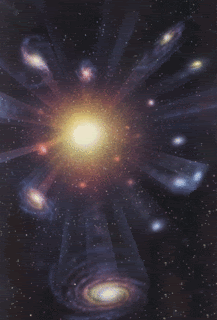 Jesus preached of mysteries we can never see In My Father's house many mansions are there to be,Could it be the stars are heaven's `living souls`Beaming brightly in God's sky for us to behold?*******************Copyright ©2007`*Re*Designed*©*2012*`Never Ending Circle Of Love`by:`Janie/mjfb1954`
Because We Believe - Andrea Bocelli




~*~♥~*~
CopyRights Reserved*2008*~

*©**2013*26th of February*' Revised Excerpts '....
~*Never Ending Circle Of Love Manuscripts' *~
....angelic*heavenly*star...

a.k.a.~'MJB'~

***`+`***
`I am but a star in the heavens above
guiding over you in God's eternal love
I once was a soul like you on earth now
a heavenly star in miracle of rebirth!

'in celebration of eternal life ~ 08/03/1972
~*~*********************************************~*~
'reviewed:*&COPY*2013*'




©2000 - 2022, Individual Authors of the Poetry. All rights reserved by authors.
Visit My Home Page | Start Your Own Poetry Site | PoetryPoem
[ Control Panel ] [ Today's Poetry - ALL Poets ] [ Search ]