~`+`~SHARING A GIFT OF LOVE WITH OTHER FAITHS~`+`~




~`+`~SHARING A GIFT OF LOVE WITH OTHER FAITHS~`+`~
Published on May 18, 2011

Mawlana Jalaluddin Rumi Balkhi was a 13th century muslim sufi saint.
After so many centuries his message of Love is being rediscovered
and spread by people around the world. Mawlana Jalaluddin Rumi Balkhi
or as commonly known as Rumi has written a few books among them
is his famous Masnavi in Persian language. His main theme in his books
are Love, Divine love, love for humanity and Nature. In his love
of Divine he has written many poems and couplets. This Divine Love
was instilled in his heart by his spiritual teacher Shams e Tabrizi
who took Rumi as his only student throughout his life. To this day
Rumi's spiritual tradition continues known as Mevlavi Spiritual Order
of Islamic Sufism( similar to Naqshbandia, Qadriya, Chistia,
Soharwardia spiritual orders), they are also known as whirling
dervishes. Rumi's message is of Love which people need the
most in these days. There is great wisdom in his poetry and
his message of Love is for all



~``A SOUL'S REPENTANCE PRAYER``~




You stood by my side both night and day
teaching me how to be brave and pray
Not a word spoken from your sweet lips
but your smile showed heavenly bliss





I felt your love whenever I opened my eyes
which kept me from nightmare cries
Protecting me from Satan's sinful ways
adding another soul to his evil days





I prayed to Jesus calling on His Holy Name
to take me home to His Kingdom Of Fame
Forgive me sweet Jesus for hurting You so
pardon me for things I did not know





I lost you along earth's pathway of life
while trying to cope with daily strife
I should have reached for your hand above
Remembering Your Promise of Eternal Love...






~*`*`*~
~`*`~`*`*`*`~`*`~
*©*2013*
`angelic heavenly star`
a.k.a....angelic`heavenly`star..

...angel star...

===============~`+`~===============



"Our Lady Of Sorrows"

~*~+~*~

SEPTEMBER IS THE MONTH
DEDICATED TO
`OUR LADY
OF THE SEVEN SORROWS`
Click here To Visit:
`OUR LADY OF SEVEN SORROWS`
~*~+~*~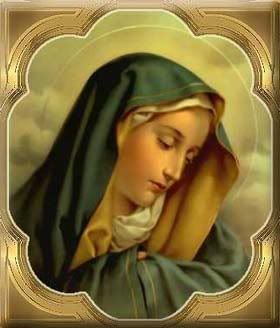 `A Prayer For You!
~*~+~*~
May Today
be all you need it to be.
May the peace of God and
freshness of the Holy Spirit
rest in your thoughts,
rule in your dreams tonight,
and conquer all your fears.
May God Manifest Himself
today in ways you have never
experienced before.
May your joys be fulfilled,
your dreams be closer,
and your prayers be answered.
I pray that faith enters
a new height for you;
I pray that your territory
is enlarged.
I pray for Peace, Healing,
Health, Happiness, Prosperity,
Joy, True and Undying
Love for God.
~*~+~*~

***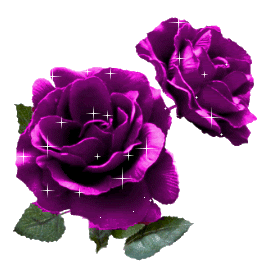 ----- Original Email Message -----
To Share With You!
Sent: Wednesday Sept.14,2011
`UnNamed Author`
Remember To Be
Kinder Than Necessary
for everyone you meet is fighting
some kind of battle.
Have a Blessed Day.
~*~+~*~
'CARRY YOUR ROSARY EVERYDAY'
When you carry a Rosary,
Satan has a headache.


When you use it, he collapses.
When he sees you praying it,
he faints.
Let us pray the rosary every time,
so that he'll keep fainting.
Did you also know that when
you are about to
forward this message,
Satan will try
to discourage you?
Forward it anyway and help
hasten the triumph
of Mother Mary!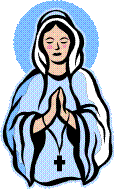 Send this to your prayerful friends
and see how the Holy Spirit works!
There is a great deal to gain
and absolutely nothing to lose!



****************************
Hi Everyone!

Imagine what might happen
if every Christian in the world
would pray a Rosary
on the same day!
We have an example
in October of 1573,
when Europe was saved
from the invasion
of the mighty Turkish fleet,
by the praying of the Rosary
by all Christians!

Also, please e-mail this message
to every Christian
on your address list,
and ask them
to pass it along
to every Christian
on their lists.
Let's unite in praying
one of the most
powerful prayers in existence,
for these intentions,
on one of the holiest days
in our Church year.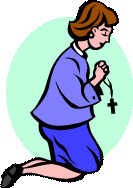 God bless us one and all!
`Un`Named Author`



`Graphics & Music
Presented &
Circulated by:
Janie/mjfb1954
©*2011*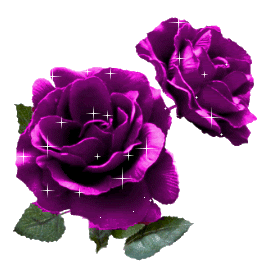 Hail Mary
Full Of Sorrows
The Crucified
Is With Thee
Tearful Art Thou
Among Women
And Tearful
Is The Fruit
Of Thy Womb Jesus

Holy Mary Mother
Of The Crucified
Give Tears To Us
Crucifiers Of Thy Son
Now And At The Hour
Of Our Death

`Amen!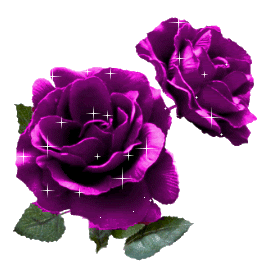 ***********************************************
~`original`~©*2009*~
~*`♥`*~
~`*`~`*`*`*`~`*`~
~*`♥`*~




*©*2009*original copyright reserved:

*©*Month Of*May*2013*' Revised Excerpts '....
~*Never Ending Circle Of Love Manuscripts' *~
a.k.a....angelic`heavenly`star..

...angel star...

~*~*********************************************~*~


*******
a.k.a.~*`MJB`*~
============~`+`~============

'Repost as a `gift of love` to a dear friend!
*©*2013*





©2000 - 2021, Individual Authors of the Poetry. All rights reserved by authors.
Visit My Home Page | Start Your Own Poetry Site | PoetryPoem
[ Control Panel ] [ Today's Poetry - ALL Poets ] [ Search ]