Alwaysawarrior
1,309,290 poems read
THIS BITTER COLD TORTURES MY DAMAGED BODY



This bitter cold tortures my old and damaged body
Throughout all of these long hard winter months
It matters not if I stay indoors or I go outside

I have this chilling pain that's within my bones
Nothing at all seems to ease this embedded pain
Especially as the temperature drops so very low

I still have trouble walking any distances normally
And as winter sets in it cripples me more & more
It makes each step that I take a real living hell

The years that's gone by have only made it worse
Too many old concussion blasts have done their job
Our bodies had been twisted as if we were pretzels

Though it is more painful now as I have gotten older
I have been much luckier than many other warriors
A concussion blast was far better than hot shrapnel

Though I still suffer much agony and pain even today
At least I'd survived and I got to become an old man
While too many others had never gotten that chance

Looking in my mirror I see an old man staring at me
Whatever happen to that innocent kid I had once been
As I stare back at him I can see the pain in his eyes

I recall many of my classmates and fellow warriors
Who've remained forever youthful for all of eternity
As they are in heaven and surrounded by the Angels

I often wonder if some day I will ever join them too
Would they even recognized this tired and old warrior?
Who had always believed in Duty, Honor and his Country

Will I be refused entry through heaven's gates that day
There are some people who have wished that fate for me
Yet still either way I have no regrets for having served

Even though some will always condemn us for our own past
I believe that God in heaven knows the whole & real truth
Even though I had been a warrior sent to fight that war

He knows that I helped saved lives over there as well
And when and if I had managed to get some free time
I chose to use it to help out saving the orphaned kids


© Terry Sasek - Always A Warrior - all rights reserved.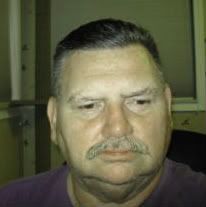 Those who were against the Vietnam War had called
us many names at that time in our nation's history
and others had actually assaulted some of us as
we were coming home. So the government started to
return us back home in the middle of the night so
they wouldn't be confronting us as much as they'd
been doing in the daytime. I guess the government
figured we might have fought back if we had been
attacked by the protesters, especially after all
we'd been through over in Vietnam. But in the end
it just made the protesters even bolder as they'd
protested our return home, some say those things
never happened and they were peaceful protest. I
can't speak for other veterans, I was confronted
outside the main gate of Travis AFB, California
as I was waiting for the bus to take me over to
the San Francisco airport for my flight back home.
Several people had walked up to me and my buddies
and this very beautiful young girl who had looked
like she was about eight months pregnant asked if
I'd just returned home from Vietnam and when I had
said yes she threw a container that she had hidden
behind her back on me, it turned out that it was
some old blood and it ran down the front of my new
dress blue uniform as she screamed at me while her
hands covered her stomach that this is one baby you
will never kill you SOB. Even after all these years
that have passed by since that night, the actions
that she had taken against that young warrior who
was returning home from the Vietnam War who was
so glad to have survived his year in that bitter war
nor this old man who that kid had become will ever
forget that night he had returned home to what he
had thought was the good old USA. But then to his
amazement somehow within a few seconds it all had
changed and he was at war again and being attacked
and he wondered how everything could have changed
so much while he had been away from home defending
the freedom of the South Vietnamese people and to
suddenly realize that he had come back home to a
very angry and hostile nation where suddenly he
was now the enemy and he was being mocked and he
was attacked by protesters who threw old stinking
ox blood from a butcher's shop on his new uniform
that he was wearing so proudly for his country by
his own fellow citizens who screamed and cussed at
him upon his returning home and called him a murder,
a rapist and a baby killer who they all hoped would
burn in hell for all of eternity.


WELCOME HOME AIRMAN - WELCOME TO THE GOOD OLD USA!
A LAND HE NO LONGER KNEW OR EVEN RECOGNIZED ANYMORE!
WHAT HAD HAPPENED HERE AT HOME WHILE HE WAS FAR AWAY
FROM HOME FIGHTING AGAINST THE COMMUNIST IN VIETNAM?